The Meeting of Orked and Jason from Sepet
Sharifah: There's actually an interesting story about how Jason and Orked were cast. After the initial meeting, I went home. I was told I got the part, but suddenly I didn't receive any further notice about rehearsals or anything so I waited. Then, Yasmin finally called me and said, "Why haven't you answered the calls from the production?" to which I replied, "But no one called me!" Then she said, "We're going to recast another girl if you don't show up for this rehearsal." I got so upset but said, "No, it is my role." I think that was on a Saturday, and she instructed me to go to a particular house.
When I got there, I saw that there were a few girls who looked like me, and there were a few Chinese boys as well. I had already read the script so knew how to dress for the part; I went in baju kurung and sneakers—just as Yasmin had dressed when we met at the shopping center—but none of the other girls dressed like that. We were all just hanging around, and later Yasmin came up to me and whispered in my ear, "Who's your Jason?" I looked around the room and whispered back, "Choo Seong."
He was the quiet one and wasn't attracting attention to himself; he actually looked really uncomfortable. But he was so handsome, you could tell he is a sweet person. So I pointed to Choo, and said, "That's my Jason." Much later, Choo Seong told me the same thing; Yasmin had went up to him and asked him, "Who's your Orked?" and he had pointed to me. Right after that, they cleared everybody out of the room and we had our first rehearsal there. I still have the photo of us then.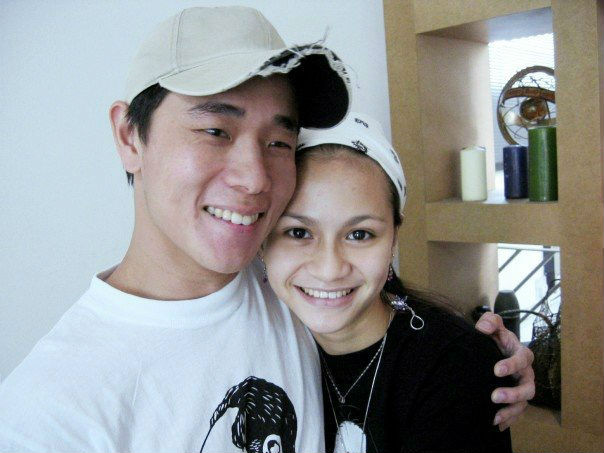 Sharifah: So we chose each other, and I thought it was very smart casting for a love story; if you have two people who already have good chemistry, half the acting is done. You just put them in the room together, place the cameras, and see their initial uncomfortable moments. There's no need to act attracted to the other person. I think that's one of Yasmin's strengths; she gets to know her actors so much that she can somehow manipulate them and capture their moments. That's how Choo and I got our roles, Jason and Orked. We chose each other.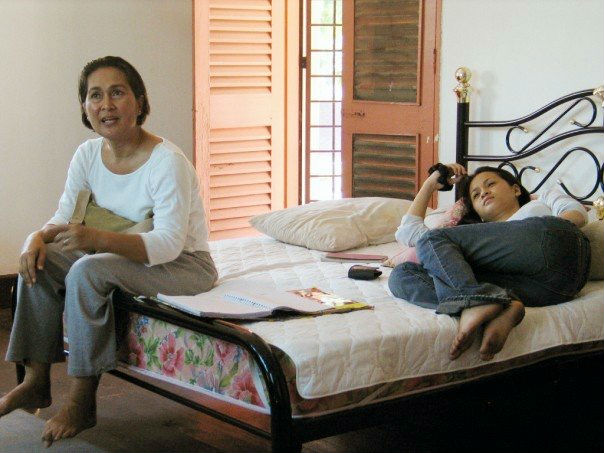 Ishizaka: Sepet was the first Yasmin film to be introduced to Japan which was at the 18th Tokyo International Film Festival (TIFF) in 2005. That year, I was on the jury with Asian film scholar Tamaki Matsuoka and film critic Jun Edoki for the Best Asian Film Award. The meeting lasted a short five minutes; all of us chose Sepet. The Special Mention went to Eric Khoo's Be with me, which is also a masterpiece. If Sepet had entered in another year, we may have chosen Be with me instead. It was a very rare case in the history of TIFF where the Award went to a Malaysian film, and the runner-up to a Singaporean one. So the audience was very surprised at the awards ceremony.
Working with Contemporary Filmmakers
Ishizaka: Edmund, how was your encounter with Amani? How did you guys meet?
Edmund: That was in 2014, at the 27th TIFF in 2014. I was there for the screening of my River of Exploding Durians and Amani was there as a guest for Nova.
Sharifah: We supported each other from back then. The moment we, my colleagues from Malaysia and I, landed in Tokyo and freshened up at the hotel, we all went straight to Edmund's River of Exploding Durians screening. But it was really cool. For some reason, Malaysians are nicer to each other overseas, so when we met we were all really loud. And back in Malaysia, we kind of calm down [smiles].
We had a press room downstairs and I was able to discuss with other people in Asian film about the issues we shared. It was brilliant. Malaysian filmmakers don't yet have a good balance of the artistic and commercial. So it was very stimulating to talk to other about their ideas; I had so much fun.
When I attended film festivals before, I was always with Yasmin; I was the "muse" which felt like being a princess. But as a guest for Nova, there were other cast and staff who were younger than me and we made a pact that when we attend the party at night, we'd be proactive and go and meet people, and say hello. It worked. When we travel to other film festivals, we meet them again so it really is wonderful.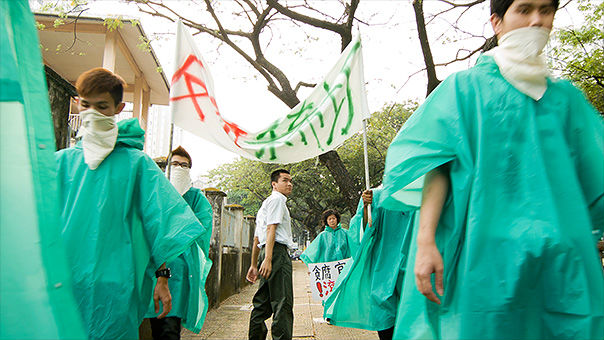 Sharifah: I think that year was also important for us because we met up with Bianca Balbuena and Bradley Liew. Bianca is one of the best producers in the Philippines! She produces Lav Diaz's film. She's young but works on amazing films!
Ishizaka: Bianca and some of the other emerging female film producers in Southeast Asia really are doing remarkable work.
Sharifah: Lala Timothy, an Indonesian film producer, is also fantastic. I was on the jury with Lala and Apprentice director Boo Junfeng for the Best Southeast Asian Short Film Award for the 26th Singapore International Film Festival (SGIFF) , and chatting with them I realized that we were very like-minded. And I was very happy because what we do, choosing the best film, is very subjective. At the end of deliberating, we agreed on one film that we all wanted to see come out of Southeast Asia for the future of film in the region, which was Lucky Kuswandi's The Fox Exploits The Tiger's Might. The English title it very long but it really is a fantastic film from Indonesia.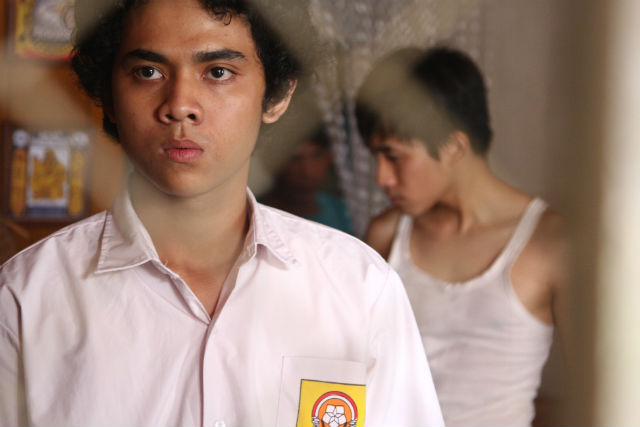 Edmund: It's title is longer than the actual film [smiles].
Sharifah: But it's very good. And this film very cunningly addresses the issues surrounding ethnic minorities such as Malay people of Chinese origin, the army, the citizens, and homosexuality. What's beautiful about it is that the film doesn't directly portray these things. It's simply a story about a friendship between two boys. The themes are carefully woven in, so at first glance it's nothing. But when you realize, you'd be surprised and think, "You're allowed to make films like this in Indonesia? In Malaysia, you'd go to jail!" But to learn from each other as well is so much fun.