Filosofi Kopi 2 and Each of Their Futures
AC : We're curious about the sequel to Filosofi Kopi. Could you tell us a little about it?
Angga : The sequel is set two years after the first one, after the coffee industry in Jakarta has changed quite a bit. Filosofi Kopi is already a myth—or an urban legend, so to speak—because Jody and Ben decided to close the store. They now travel all over Indonesia in a van, with the crew, selling their coffee. But what happens is that the crew suddenly decides to leave them; they each spent two years following Jody's and Ben's dream, but they realize it is their time to follow their own dreams. So, now that they are on their own, Ben and Jody decide to go back to Jakarta and rebuild Filosofi Kopi. However, they encounter a financial problem as Jody hadn't run their effort like a business for two years. They have to find new investors and a crew to rebuild Filosofi Kopi from scratch right in the middle of a changing coffee culture in Jakarta.
AC : Chicco and Rio, what kind of roles are you interested in playing in the future?
Rio : I think there's still so much I want to explore and learn as an actor. I want to do something different, play an unusual character that I've never encountered before. But I'm still searching for it.
Chicco : It's quite difficult to say, but the reason I love acting is because there is always something to learn from the characters I play. I love the process of building up the characters, making them more "alive." But obviously, that all depends on the script.
Angga : The film industry and market in Indonesia is very big, but the number of human resources sustaining it is still small; there are only several good scriptwriters that I can think of, for instance. So, if you like scriptwriting, you'll have a lot of job offers if you go to Indonesia [smiles].
AC : Thank you all for your time today.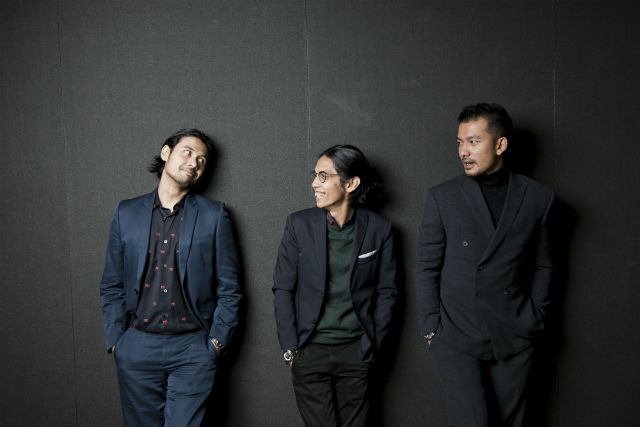 At Roppongi Academyhills, on November 2, 2016
---
Photo: Toru Hiraiwa