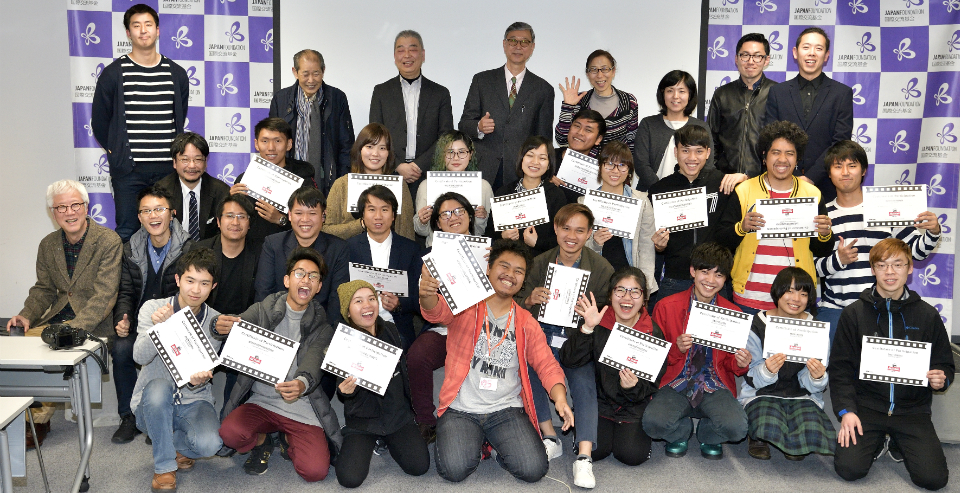 The Japan Foundation Asia Center is pleased to inform that short films produced under the project "... and Action! Asia Exchange Program for Students in Film Studies" are now available online. Since 2015, the Japan Foundation Asia Center has carried out this program inviting university students majoring in film studies from Japan and Southeast Asian countries. It aims at fostering mutual understanding and nurturing global views to enrich their creativity.
About Short Film Production
The project invited Japanese and Southeast Asian students in film studies to submit project plans of ten-minute length films under common theme "Hope" or "Secret." Based on the selected three plans, three multinational groups consisted of Japanese and Southeast Asian students were organized to make films in Japan.
Films
Daily Train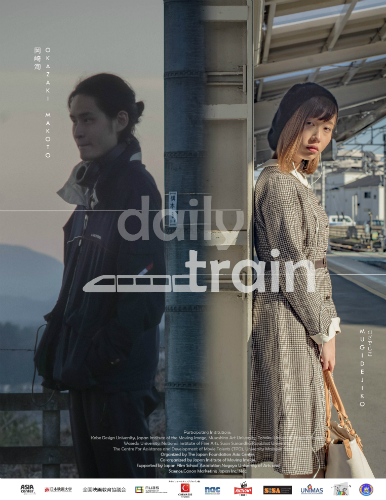 Synopsis: This film depicts a romantic relationship between a couple of boy and girl whose souls are connected by a favorite music on a daily train.
Cast: Mugidejiko, Makoto Okazaki
Crew: Herald Nyumbang Anak Nyulim (Director), Kyohei Horikawa (Producer), Nguyen Diep Thuy Anh (Screenplay), Sarun Kositsukjaroen (Director of Photography), Sho Fujimoto (Assistant Camera/Sound Composer), Phoutthanome Keopaseuth (Sound Record), Akane Sasaki (Art Director/Editor)
Your shirt, My socks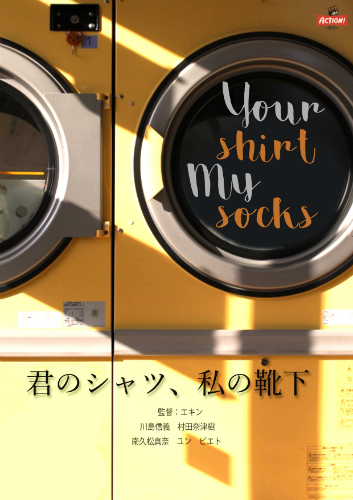 Synopsis: A heart-warming story that occurs in a coin laundry located in a certain city. The lost-and-founds somehow connects strangers into a new friendship or relationship.
Cast: Nobuyoshi Kawashima, Natsuki Murata, Mana Minamihisamatsu
Crew: Ekin Kee Charles (Director), Mayuko Ashizawa (Producer/Screenplay), Nguyen Le Hoang Viet (Director of Photography), Kim Myoungyoon (Unit Production Manager), Myumyu Higashiyama (Sound), Witchayoot Ponpraserd (Sound Record), Mayuko Okada (Production Designer), Xayaveth Keovilay (Lighting)
The Image of Secret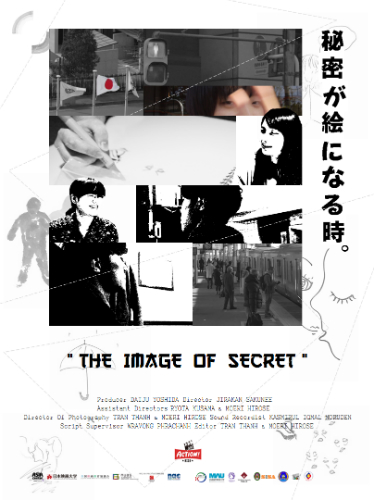 Synopsis: Why do people have secrets? What is the meaning of secrets? This documentary features the meaning of secrets and the importance of telling-keeping secrets through asking people to draw the "Image of Secrets".
Crew: Jirakan Sakunee (Director), Daiju Yoshida (Producer), Ryota Kusama (Assistant Director), Moeri Hirose (Assistant Director/Director of Photography/Editor), Tran Huu Thanh (Director of Photography/Editor), Kasmirul Iqmal Noruden (Sound Record), Wravong Phrachanh (Script Supervisor / Editor)
About ...and Action! Asia: Exchange Program for Students in Film Studies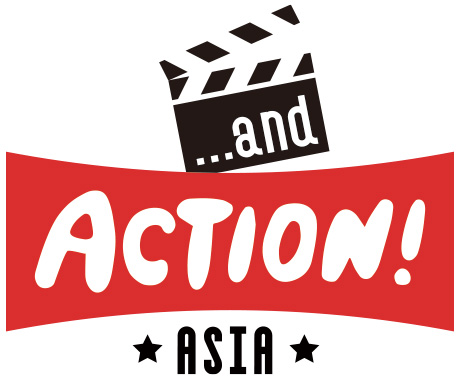 This program is held with the aim of deepening mutual understanding and fostering a new generation of film-makers in Asian countries. It welcomes students who are interested in achieving a greater understanding of film-making in other countries, expanding their networks, and using their experience for their studies and future career.