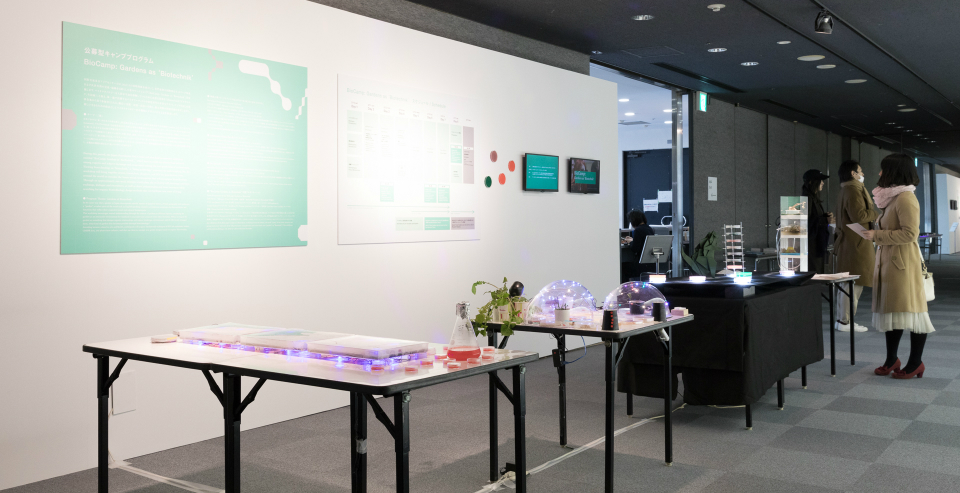 In 2016, the Japan Foundation Asia Center launched a series of programs in the 2016 fiscal year with a focus on the digital creative scene in Asia that continues to develop rapidly and aiming to foster exchange and collaboration between nations and regions, particularly between Japan and Southeast Asia. Part of the series of programs are open-call intensive workshops, organized as opportunities to cultivate human resources and build networks between specialists in the same field as well as welcome participants from Japan and abroad with various expertise.
"BioCamp: Gardens as 'Biotechnik'" was held in Tokyo in February 2018. Its eight-day curriculum, which was put together by three directors from the BioClub and the Lifepatch – citizen initiative in art, science and technology, featured the participation of 20 people with differing specialist fields from 18 countries, including Japan, Southeast Asia, America, and Europe.
We have summarized this activity in one report. We are introducing the contents of the program over 8 days and public events. Please check it out!
Program Outline
Dates
February 10 (Sat.) to 17 (Sat.), 2018
Venues
Red Bull Studios Tokyo, BioLab Tokyo/FabCafe MTRL
Organized
by
the Japan Foundation Asia Center, TodaysArt JAPAN/AACTOKYO
Produced
by
BioClub, the Japan Foundation Asia Center, TodaysArt JAPAN/AACTOKYO
Special
supported
from
Digital Choc/Institut frangais du Japon-Tokyo
Supported
by
Austrian Cultural Forum Tokyo; metaPhorest (Waseda University); Shinjuku Gyoen National Garden, Ministry of the Environment
Grant
from
Arts Council Tokyo (Tokyo Metropolitan Foundation for History and Culture); U.S. Embassy, Tokyo
Details
BioCamp: Gardens as 'Biotechnik'
↓Click to enlarge [PDF:6MB]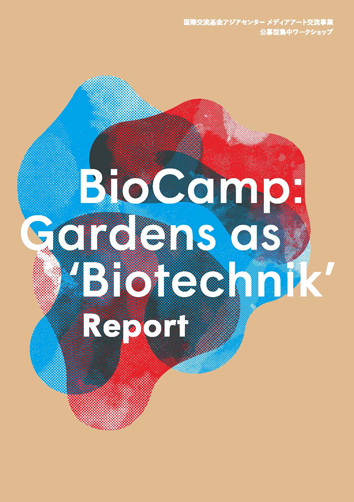 [Contents]
Foreword
Outline
Program
Participant Essays
Poliferation Diane Trouillet
Three Topics About Gardens Shiryu Kirie
Unlocking Sensibilities by Experiencing Different Things BioCamp: Gardens as 'Biotechnik' Dorita
Combining Science and Art? It's Brilliant! Immanuel Sanka
Facilitator Essays
Facilitating BioCamp as a Japanese living Abroad Sachiko Hirosue
Director Essays
A Diverse Commons of Garden Andreas Siagian
Thinking Like a Garden, Acquiring Intelligence:
Searching for Biotechnology as Technology for Living Chiaki Ishizuka
Camping the Gardens of Life Georg Tremmel
Published: October 1, 2018
Publisher: The Japan Foundation Asia Center
Editors: The Japan Foundation Asia Center (Fumi Hirota, Moeko Kashima)
Translation: William Andrews (Japanese to English), Tomotaro Kaneko (English to Japanese)
Design: STUDIO PT. (Yosuke Nakanishi, Kohei Nakazawa, Koharu Nezu)