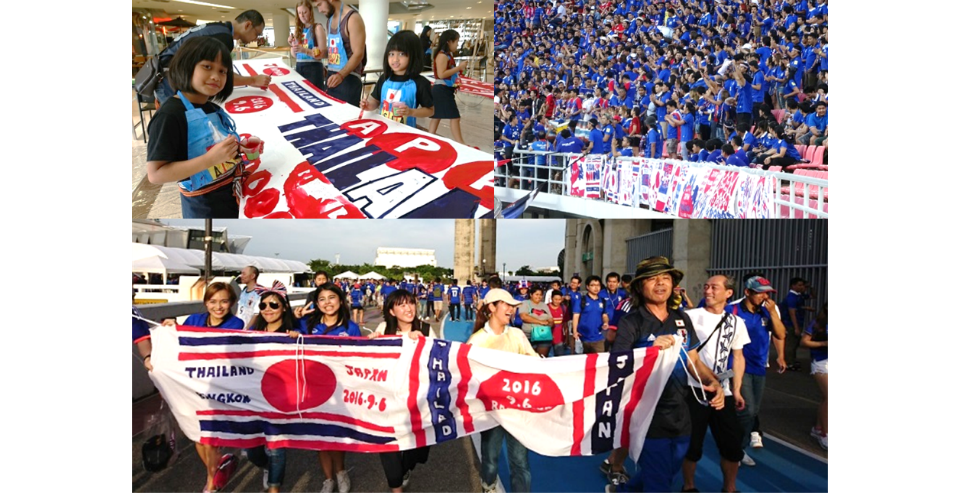 What's New
Match Flag Project is supporting ASIAN ELEVEN, a football exchange project between Japan and Southeast Asia!
In 2019, the Project will produce match flags to show its support for JapanFunCup International Friendly Football Match between ASIAN ELEVEN, the U-18 football players selected from Southeast Asia and the U-18 Tohoku Selection Team, scheduled for Saturday, June 22, 2019 at the J-Village Stadium, Fukushima prefecture. For details of the Match, please visit the following sites:
Please click below for details.
Come and join Match Flag workshops to support "JapaFunCup!"
JapaFunCup special website
ASIAN ELEVEN / Asia in Resonance 2019
About MATCH FLAG PROJECT
A Match Flag is a single flag made using motifs from the national flags of both countries playing in the match.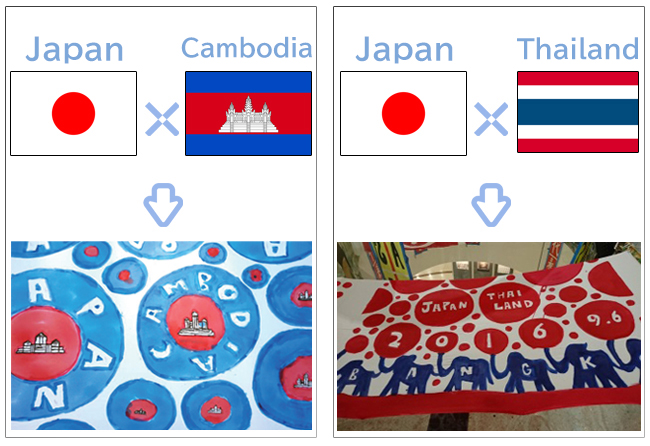 Why MATCH FLAG PROJECT?
Match Flag is an art project that you can participate regardless of age, gender or nationality. Participated by people in two or more countries, this collaborative project encourages exchanges between people of different nationalities. By supporting a football match with flags created together, the project can deliver a message such as "harmony" or "sense of unity" to the audience and viewers.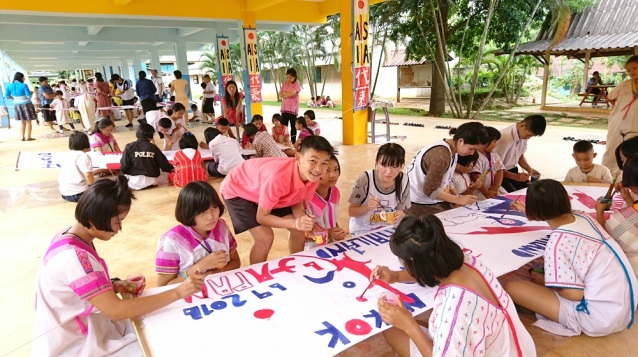 Activities
The Japan Foundation Asia Center has held artistic workshops of Match Flag in Japan and ASEAN countries in collaboration with Mr. Katsuhiko Hibino, the artist and Project Director of Match Flag Project, and "ASIA DAIHYO Nihon (Japan representing Asia)" Organizing Committee.
* Please visit the following sites for the past activities.
By April 2018, approximately 1,500 people from various ASEAN countries collaborated together through the Match Flag Project. The Match Flags created in the project were brought to some of the 2018 World Cup Russia qualifiers held in Asia and supporters of rival countries supported the games together.
Picture (1)
2018 FIFA World Cup Russia: Asian Qualifying Second Round on 12 November, 2015
Singapore vs Japan at the Singapore National Stadium
Picture (2)
2018 FIFA World Cup Russia: Asian Qualifying Second Round on 17 November, 2015
Cambodia vs Japan at the Phnom Penh National Olympic Stadium
Picture (3)
2018 FIFA World Cup Russia, June 2018
Japan vs Senegal at the Ekaterinburg Arena
Picture (4)
2018 FIFA World Cup Russia, June 2018
Japan vs Poland at the Volgograd Arena
MATCH FLAG PROJECT in Cambodia (ASIA DAIHYO Cambodia)
Match Flag Project is now conducted in Cambodia thanks to the cooperation of the local art school, Yamada School of Art.
Yamada School of Art is an art school in Phnom Penh headed by Mr. Takakazu Yamada. The school is open to various artists from beginners to the advanced to teach design, drawing method, sculpture, architecture etc. Emphasis of their activities is placed on international exchange and human resource development through the arts of Japan and Cambodia. The school has also held many art exhibitions.
In December 2017, Match Flag Project invited two artists working as workshop staff in Cambodia. While appreciating Japanese art, they received training to be able to hold Match Flag workshop in Cambodia on their own.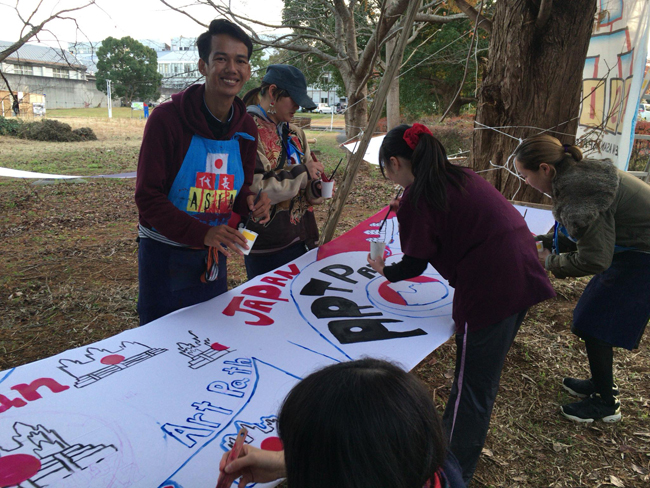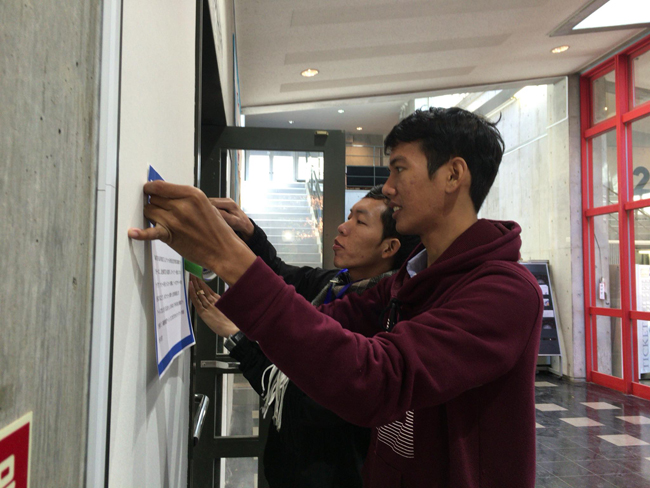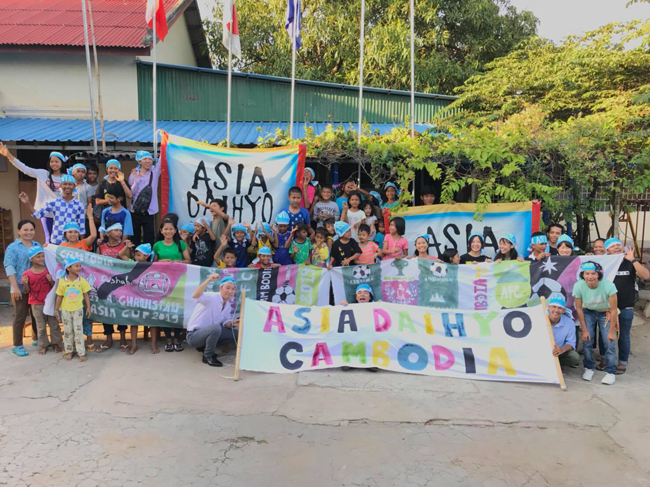 As a result of this invitation program, ASIA DAIHYO established "ASIA DAIHYO Cambodia" in April 2018. While placing a major focus on Cambodia in Southeast Asia, Match Flag Project will continue to provide wider people with opportunities for collaboration through art and football.
This project in FY2019 is certified as beyond 2020 program.
---