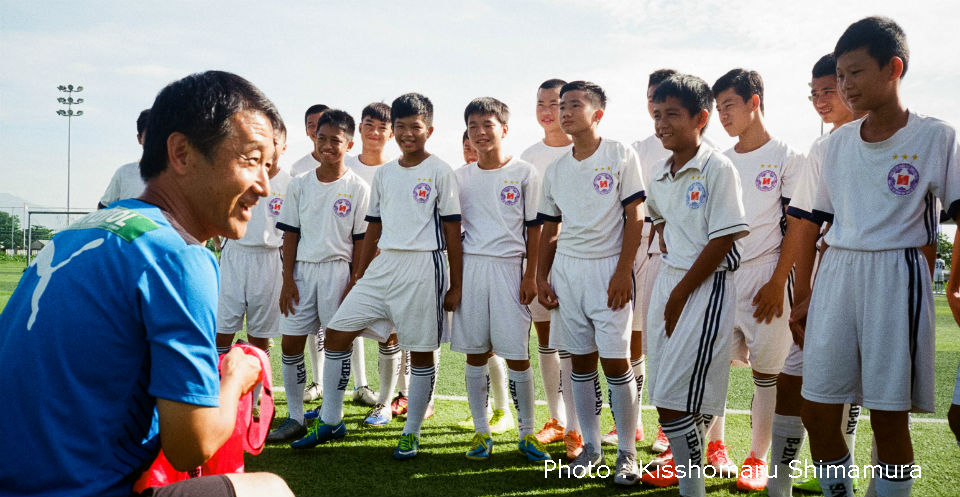 【What's New】
The report of "Interview: The Past, Present and Future of the Football Exchanges Between Southeast Asia and Japan" in "Nikkei Virtual Global Forum-Thinking About Culture, Arts and Entertainment in the COVID-19 Era"
Sports: Football in Asia
Sports have the power to connect people's hearts. Sports harbor the possibility to give birth to new encounters, and can create opportunities for international exchange beyond the barriers of language.
The ASEAN (Association of Southeast Asian Nations) consists of 10 nations (Brunei, Cambodia, Indonesia, Laos, Malaysia, Myanmar, Philippines, Singapore, Thailand and Vietnam) and stable growth is observed in almost all of these nations (Note 1). With the increasing enrichment of people's living standards, interest towards culture and sports is increasing.
Football is a highly popular sport, played by over 265 million people throughout the world (Note 2). Football is the most popular sport within the ASEAN nations (Note 3), and today we see many people of all different ages playing football in city squares and parks, as well as in fields that are being newly established at a high rate.
Note 1. The Ministry of Foreign Affairs: Statistics Regarding the ASEAN
http://www.mofa.go.jp/mofaj/files/000127169.pdf (in Japanese)
Note 2. FIFA:265 Million Playing Football
https://www.fifa.com/mm/document/fifafacts/bcoffsurv/emaga_9384_10704.pdf
Note 3. Hakuhodo:Global Habit –The Favorite Sports and Sports Events of People Living in 15 Asian Cities
http://www.hakuhodo.co.jp/uploads/2016/09/global_habit.pdf(In Japanese)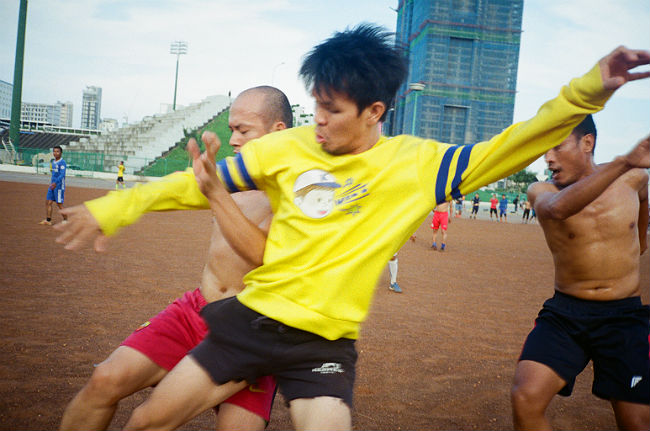 "What Can We Do Together to Make Asia Stronger?"
In hopes to challenge the possibility, the Japan Foundation Asia Center, the Japan Football Association (JFA), and the Japan Professional Football League (J. League), have been promoting football exchanges with Southeast Asia since 2014. The football exchange project "ASIAN ELEVEN" aims to create a higher level of "Asian Football" together with the people of the ASEAN through sharing knowledge and experience of Japan's football, and at the same time enabling nations to come together hand-in-hand through football to foster relationships as friendly rivals.
Japan's football has continued to engage in numerous efforts to foster strong football and deliver its appeal to people, ever since experiencing a period of hardships with being unable to qualify for the FIFA World Cup and making its first ever World Cup appearance in 1998. It has now been over 25 years since the establishment of the J. League. The trajectory of growth and development of Japanese football up until 2018 may give hints to ASEAN that aim to develop their football level.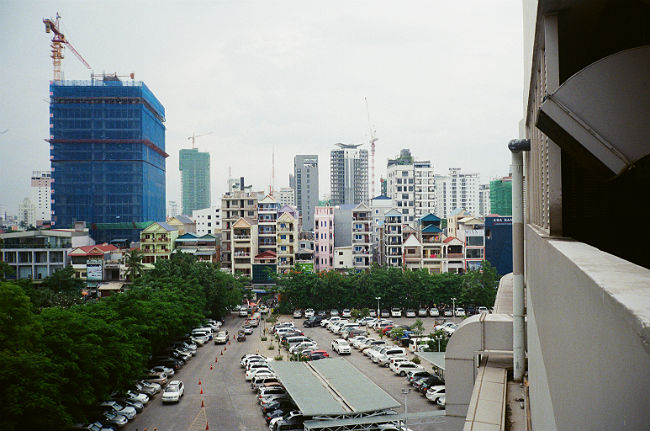 About ASIAN ELEVEN
The Japan Foundation Asia Center, Japan Football Association (JFA), and Japan Professional Football League (J. League), have signed a partnership memorandum of understanding in November 2014 to further collaboration and cooperation between the three parties. "ASIAN ELEVEN" was established based on this memorandum, and has continued to engage in the following projects centering on core aims of fostering football talents among the ASEAN nations and Japan, and promoting mutual understanding among people, especially among youths through football. Through sharing the experiences that Japanese football has learnt and developed thus far, we work together with aims to aid the further progression of football in Asia.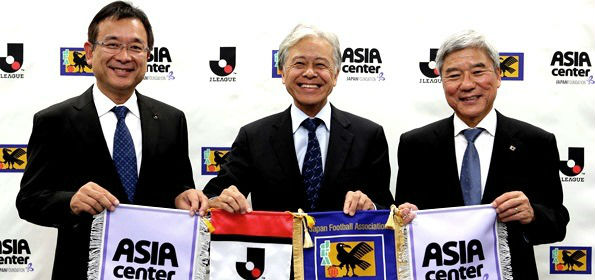 This project in FY2017 ,  FY2018 and FY2019 is certified as beyond 2020 program.
What We Do
1. Foster human resources and building networks between people. (Note 4)
2. Establish soft infrastructure (systems, institutions, etc.) which contribute to improve the level of football.
3. Contribute to the mutual understanding amongst citizens.
Note 4. Human resources refer to players, coaches, referees, and management personnel.
Project Details
[Projects in ASEAN Nations]
1. Dispatch of long-term personnel
Contribute to establishing systems that enable the growth and development of players, coaches, national training centers, and leagues.
2. Dispatch of short-term coaches
Players and coaches learn from Japanese coaches over a short term period, with aims for all parties to level up and improve.
[Projects in Japan]
3. Invite players
Players concentrate in learning Japanese football, with aims to level up and improve. Also, provide an opportunity to get to know Japan.
4. Invite coaches
Coaches of ASEAN nations are able to level up in gaining a place for training as well as for the active exchange of opinions.
5. Invite league-related personnel
Providing a forum for sharing the know-how for developing and strengthening the leagues of ASEAN countries.
[Projects in ASEAN countries]
1) Long-term Dispatch Projects
Japanese coaches and staff are dispatched to stay in one country for over a year, making efforts to improve the nation's football level through engaging with the local young players and coaches. Until now, several efforts have been made, such as a technical director dispatched to Cambodia to lead various measures that concern the strengthening of Cambodian football in addition to the training of coaches/management personnel and youths; a manager to train players who play at the National Academy Center in Myanmar; and a manager for the U-19 Brunei national team.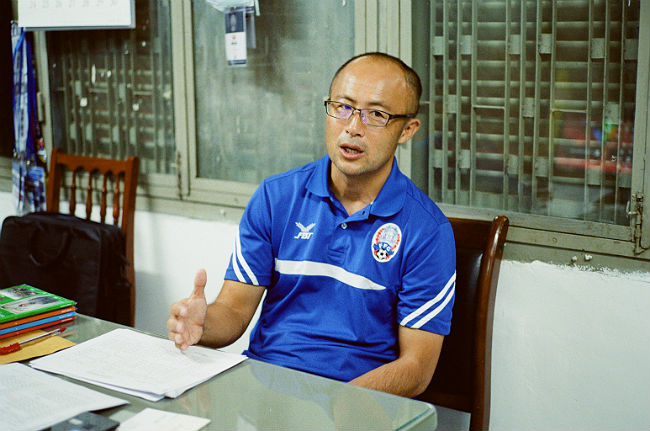 The List of Long-term Dispatch Projects
Brunei
Dispatch Manager of U-19 National Team
Cambodia
Dispatch Technical Director
Myanmar
Dispatch Manager of the National Academies
2) Short-term Dispatch Projects
Coaching staff from J. League clubs are respectively dispatched once or twice a year to the 10 ASEAN nations for a period of one week or less. During this time, they engage in the training of players while also networking with local football personnel. Numerous benefits are anticipated, such as the growth of the Japanese club teams dispatching coaching staff as well staff members themselves, giving rise to international contributions through football, and contributing to the internationalization of local regions (community contribution).
↓Click to Enlarge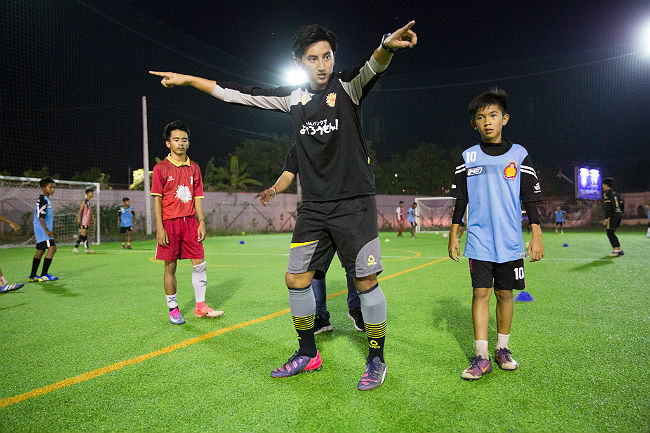 [Projects in Japan]
3) Players
Players are invited to Japan from Indonesia, Laos, Malaysia, the Philippines, Thailand, and Vietnam, for over a period of one week to one month to join youth players of their same generation at J. League clubs while receiving training from Japanese coaching staff. By engaging with Japanese people and Japan's culture through practice and daily life, players are able to deepen their understanding of Japanese football as well as the culture of both Japan and their own countries.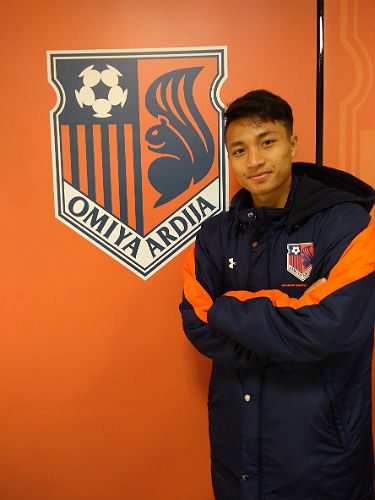 4) Coaches
In order to strengthen the level of football of national teams, it is important to train the coaching staff responsible for fostering the development of players. In order to make use of player training programs implemented by the Japan Football Association in the football associations, federations, and professional league organizations of ASEAN nations, coaching staff from ASEAN nations are invited to Japan where platforms are proposed for an active exchange of opinions with Japanese experts.
JFA Official Website Report Page
5) League-related Personnel
Efforts are also being made to implement training programs for league-related personnel of respective nations, with the aim of improving the level of players and coaching staff and establishing a system that enable professional leagues to develop. Opportunities are provided for league-related personnel of Japan and ASEAN nations to engage in an active exchange of opinions.
The Future of ASIAN ELEVEN
Football exchanges between ASEAN nations and Japan have only just been initiated, and we have engaged in efforts over the past three years through placing importance on the following points.
1.Sharing the "system" of how Japan has reached its present position, with a high expectation from the ASEAN nations to incorporate them into their football.
2.To build a close network between the players, coaching staff, and related personnel of ASEAN nations through football.
We believe that it is necessary to develop efforts to make international exchange through football more socially impacting.
With regards to No. 1, we believe that it is necessary to clarify which parts of the Japanese football system can serve in strengthening the football of these regions, and which parts need to be customized to meet local needs. Furthermore, for No. 2, it is necessary to continuously examine and record the outcomes and achievements of such networks created through football thus far, in both a quantitative and qualitative manner. It is also important to deepen an understanding towards international exchange through football as well as the possible impact that sports can have on diplomatic relations, building a foundation that would further give rise to high-quality football exchange projects.
In order to achieve the above objectives, the Japan Foundation Asia Center, JFA, and J. League hope to further cooperate with various groups and individuals in continuing to mutually enhance one another and deepen exchanges through football as a sport that is anticipated to capture the interest of many more people in the future.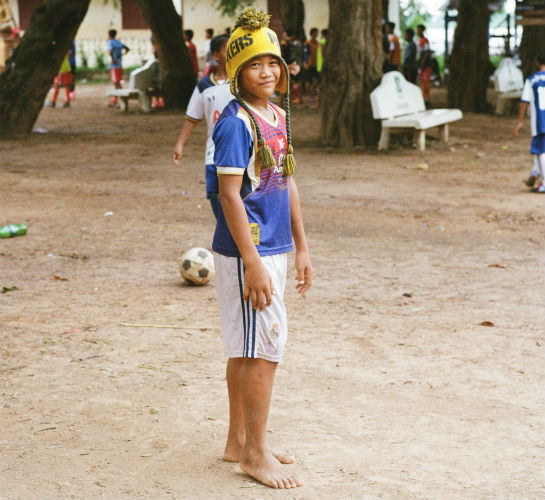 ---