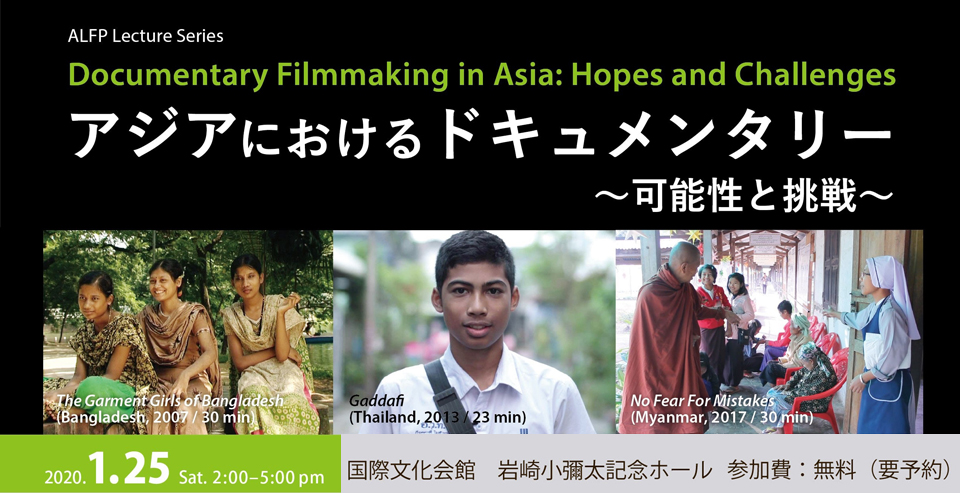 The Asia Leadership Fellow Program (ALFP) is a joint program of the Japan Foundation Asia Center and the International House of Japan that seeks to create a close, personal, and professional network of public intellectuals in Asia who have demonstrated outstanding abilities in leadership and are deeply committed to improving civil societies beyond their respective backgrounds and professional arenas.
Asia Leadership Fellow Program (ALFP)
ALFP Lecture Series#4 Documentary Filmmaking in Asia: Hopes and Challenges
This lecture series invites leading public intellectuals, mainly ALFP fellows, as speakers on different themes. As for the previous lectures, please check from our website.
In the fourth session, two leading documentary filmmakers from Thailand and Bangladesh who have delivered the voices of people at home and abroad through visual recording, as well as a Japanese media activist engaged in the education of young filmmakers in Myanmar, will discuss the possibilities of documentaries that function as archival footage and reportage. Before the panel session, there will be a screening of three short films from the above-mentioned panelists for the audience to feel hopes and challenges of both the producers and the local people captured in the films.
↓Click to enlarge [JPEG:1.8MB, 2.2MB]
Overview
Time & Date
Saturday, January 25, 2020, 2:00 p.m. (Door open 1:30 p.m.)
Venue

Iwasaki Koyata Memorial Hall, International House of Japan Access
5-11-16 Roppongi, Minato-ku, Tokyo Googlemap

Language
English/Japanese (with simultaneous interpretation)
Admission
Free (registration required)
Register
Registration is available on the ALFP website
Inquiries
The International House of Japan Asia Leadership Fellow Program Secretariat
program@i-house.or.jp
Organizer
The Japan Foundation Asia Center, The International House of Japan
Official Website
Asia Leadership Fellow Program
Speaker
Tanvir MOKAMMEL
Filmmaker; Writer / Bangladesh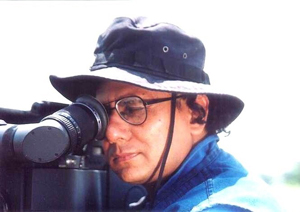 In his over three decades of filmmaking and writing, Mr. Mokammel has addressed critical issues plaguing his country. He has so far made six full-length feature films and fourteen documentaries, including Teardrops of Karnaphuli (2005), about the political conflict between the Chakma and other ethnic peoples of the Chittagong hills against the Bengalees, and The Garment Girls of Bangladesh (2007), which follows girls and women working in the Bangladeshi garment industry with its dangers and hardships, and has received national and international awards. As a writer, Mr. Mokammel has written newspaper articles, poems, short stories and literary criticism. His books include A Brief History of World Cinema (Bangla Academy, 1987) and Grundtvig and Folk Education (Progoti Publishing House, 1997), a book on alternative educational ideas for the downtrodden and disadvantaged people of rural areas. He presently serves as director of the Bangladesh Film Institute and the Bangladesh Film Centre. (ALFP 2009 Fellow)
Kong RITHDEE
Filmmaker; Critic; Editor, Bangkok Post / Thailand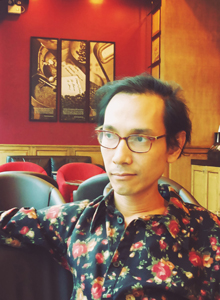 Mr. Rithdee is a film critic and editor of the Arts & Culture section of the Bangkok Post. Having written about arts and culture for over two decades, he believes that writing on movies and art shall help people to understand the state of the world by way of creating a constructive dialogue between artists and viewers. He has also co-directed three feature documentaries on the Muslim minority in Thailand. His second film, The Convert (2008), was screened at film festivals in Vancouver, Bangkok, Taiwan, Singapore, Jakarta and Yamagata in Japan. He is interested in the politics of moving images at a time when the world is saturated with visual information, and he is particularly eager to explore new possibilities since he straddles the role of a print journalist at a time when newspapers are believed to be on the way out. (ALFP 2010 Fellow)
Keiko SEI
Writer; Curator; Media Activist / Japan
Ms. Sei worked as a video curator in Japan before moving to Eastern Europe in 1988 to do research on the condition of media and independent media. While there, she engaged in various projects with media activists, journalists and artists contributing to the change that had been taking place in the region. She also worked on the issue of independent media, media activism and media art in connection with the civil war in the former Yugoslavia, and broadened her activity in the Caucasus and Central Asia over the years. In 2002 she moved to Southeast Asia and started film education in Myanmar. In 2011, she helped launch the Wathann Film Festival, the first film festival in Myanmar. She teaches at numerous institutions around the world.
Moderator:
Mario LOPEZ
Associate Professor, Kyoto University / England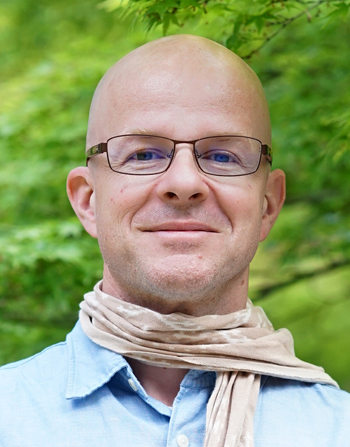 Dr. Lopez teaches at the Center for Southeast Asian Studies, Kyoto University. His research interests include the Humanosphere Potentiality Index (HPI), which addresses the coexistence of environmental sustainability and the welfare of human beings, as well as the transnational flow of nurses and care workers from the Asia Pacific region to others in response to the demand for such workers in super-aging societies. He has contributed to international academic journals, particularly on the subject of Filipina migrant workers in Japan. As an organizing member, Dr. Lopez has been involved in the Visual Documentary Project, which aims to supplement academic research on Southeast Asia and to build bridges between filmmakers and researchers working in the region. He has a Ph.D. from the Graduate School of Social and Cultural Studies, Kyushu University.
About the Films
Bostrobalikara [The Garment Girls of Bangladesh]
Bangladesh / 2007 / 30 min.
Script and Direction: Tanvir Mokammel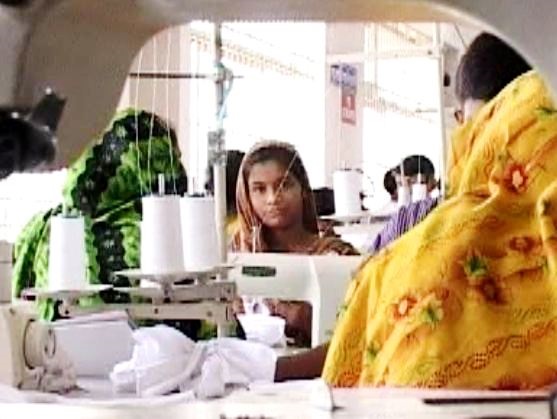 The film follows three girls working in the garment industry in Bangladesh—which employs around 2 million people, 85% of whom are women (at the time of filming). While up to ten million livelihoods depend on this industry, the picture is not all rosy. There have been about three thousand deaths in garment factories through fires and collapsed buildings. Wages are the lowest of any textile-producing country, and workers have a long list of complaints besides wages, health and safety. Is the industry prepared to sustain itself in the future and to face the many challenges international trade poses?
Gaddafi
Thailand / 2013 / 23 min.
Director: Panu Aree, Kaweenipon Ketprasit, and Kong Rithdee,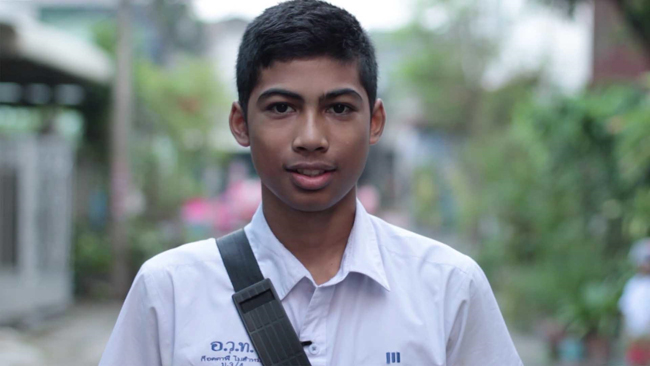 Of the 69 million people living in Thailand, 4% are Muslim, and they have both a Thai and an Arabic name. But Gaddafi Muhammad, a 14-year-old Muslim boy in central Bangkok, is an exception: he has only one name. His father, Chatchawal Muhammad, was (and maybe is) an ardent admirer of Colonel Muammar Gaddafi and named his son after his hero. However, following Gaddafi's violent demise in 2011, the Thai Gaddafi's mother becomes more worried than ever about her son's unusual name. The film poses the age-old question: what's in a name?
No Fear For Mistakes
Myanmar / 2017 / 30 min.
Director: Aung Thu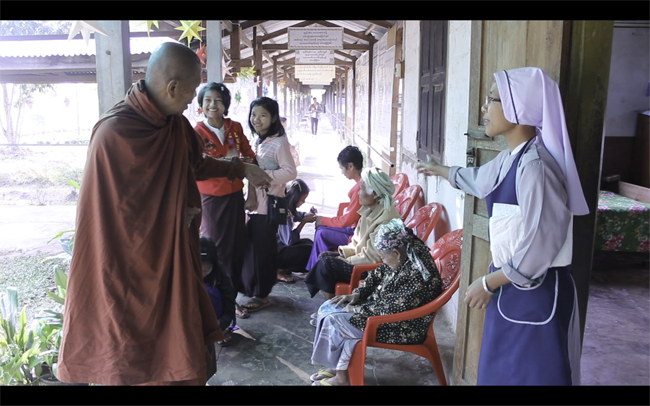 The film focuses on a guided tour of the town of Loikaw in Kayah State, Myanmar, by a Burmese Air Force pilot-turned Buddhist monk for his summer students from Sank village of Shan State. During the tour, which places the children at a Buddhist nun's monastery and visits an elderly house run by Catholic nuns, complex aspects of the country are slowly revealed, while a hope may be hinted at. The film provokes heated discussions every time it is screened.