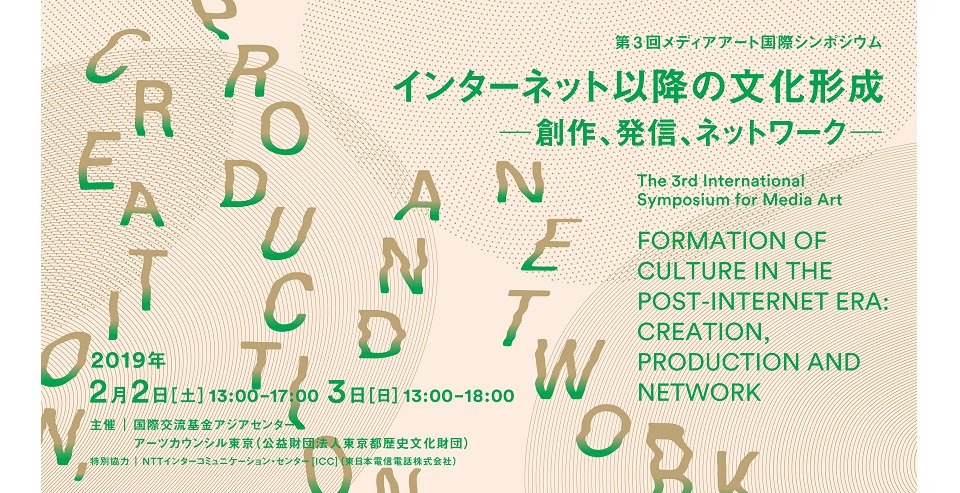 Event Report
[New Release] The 3rd International symposium for Media Art "Formation of Culture in the Post-Internet Era: Creation, Production, and Network" Report

Creativity in the Age of Internet
Two-day symposium to explore new processes of the formation of culture
Since the internet has become an everyday part of our lives, creative practices have prompted the formation of alternative scenes and joint creative processes through the fusing of varying expertise and fields by individuals connecting with each other through social media, namely among the next generation of artist who use media technology. Here we get a glimpse of cultural development through new ideas and creative methods that utilize digital technology and influences that transcend borders.
In this symposium, we examine these processes of forming culture through three sequential themes: creation, production, and network. How are creative practices changing in the present-day internet society, and what needs arise in the cultural environment that supports these practices? We will introduce artists who use the medium of internet in their work, as well as the work of directors and curators who help produce these new creative formats, and the work of editors who advance media development in Asia, to think about how culture will be shaped from now on.
↓Click to enlarge [PDF: 8.2M]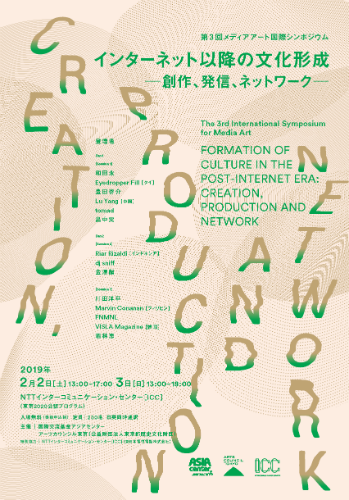 Program
* Panelist and program contents may be subject to change
Day1: February 2
Through looking at the radical practices of artists who use media technology such as Internet as a tool, or even as their site of creation itself, we will reveal the current state of creativity in the age of the Internet, and the diverse practices that cross over genres we see today.
1:00 p.m. to 1:15 p.m.
Introduction
1:15 p.m. to 4:00 p.m.
[Session 1] Defining "Creation" in Internet Society
Ei Wada, Eyedropper Fill (Wattanapume Laisuwanchai, Nuntawat Jarusruangnil), Keisuke Toyoda, Lu Yang, tomad, Minoru Hatanaka
4:10 p.m. to 5:00 p.m.
Q&A and Discussion
Day2: February 3
We will introduce the practices of producers and media that engage in the shaping of culture through their new forms of production and approaches unique to the network society. Through this we will discuss the mutual influence of cultures since the Post-Internet era, and the future of youth culture in Asia that is born there.
1:00 p.m. to 1:15 p.m.
Introduction
1:15 p.m. to 2:45
[Session 2] Producing New Forms of Expression
Riar Rizaldi, dj sniff, Kodama Kanazawa
3:00 p.m. to 4:45 p.m.
[Session 3] Creating a Cultural Scene in Asia
Yohei Kawada, Marvin Conanan, FNMNL (Tetsuro Wada) × VISLA Magazine (Jangmin Choi, Hyukin Kwon), Kei Wakabayashi
5:00 p.m. to 6:00 p.m.
Q&A and Discussion
Event detail
Time & Date
February 2 (sat.), 2019, 1:00 p.m. to 5:00 p.m. (Doors open: 12:30 p.m.)
February 3 (sun.), 2019, 1:00 p.m. to 6:00 p.m. (Doors open: 12:30 p.m.)
Venue

NTT InterCommunication Center [ICC] (Nippon Telegraph and Telephone East Corporation) Access
Tokyo Opera City Tower 4F, 3-20-2 Nishishinjuku, Shinjuku-ku, Tokyo 163-1404 Googlemap

2 minutes walk from Hatsudai station (East Exit) on the Keio New Line
About 20 minutes from bus terminal, Shibuya station west exit

Language
English-Japanese simultaneous interpretation available
Admission
charge
Free admission (Pre-registration required), Capacity of the venue: 250 persons
Registration
Go to ARTs COUNCIL TOKYO website (First-come, first-served basis)


* We have finished accepting applications as the accommodation of the symposium has already reached its maximum capacity.




The admission will be possible without a registration, if there any seats left on both days. Please make an inquiry to the reception of the symposium venue.

Organized
by
The Japan Foundation Asia Center
Arts Council Tokyo (Tokyo Metropolitan Foundation for History and Culture)
Specially
Supported
by
NTT InterCommunication Center [ICC] (Nippon Telegraph and Telephone East Corporation) (Tokyo 2020 Official Program)
Inquiries
To administrator of the International Symposium for Media Art (c/o Knot Co. Ltd)
TEL: 03-5784-0174 (Weekdays: 10:00 a.m. to 5:00 p.m.)
FAX: 03-6690-2569
E-mail: mediaartsympo@knot-inc.co.jp
Panelists & Moderators
Ei Wada (Artist, Musician) [Japan]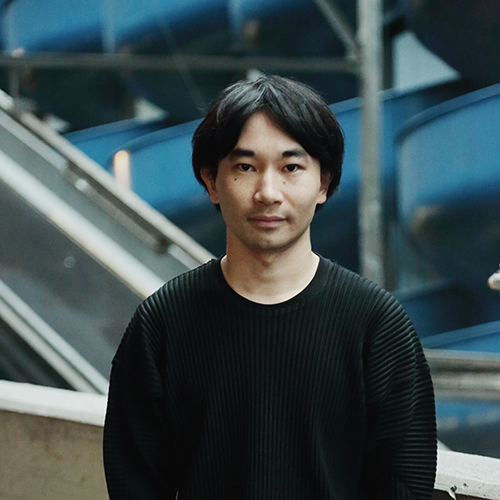 Born in 1987. While still attending university, he began his activities that crossed over between music and art. He has founded Open Reel Ensemble and Braun Tube Jazz Band since 2009. Has been in charge of music for a total of eleven ISSEY MIYAKE Paris collection shows to date. In 2015, he launched "Electronicos Fantasticos!," a project dedicated to the revival of disused electric appliances in the form of musical instruments that are eventually to be played in concert at festivals involving a variety of other people, for which he was awarded the 68th New Face Award of Minister of Education Award for Fine Arts. In 2018 he won the Prix Ars Electronica and Starts Prize Honor Award.
Eyedropper Fill (Wattanapume Laisuwanchai, Nuntawat Jarusruangnil) (Maltimedia design team) [Thailand]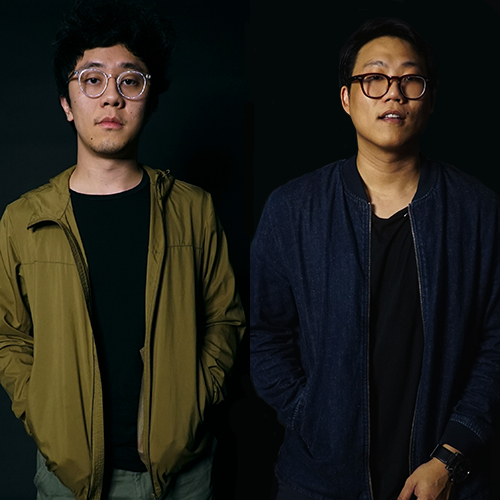 Bangkok-based Eyedropper Fill, is a multimedia design company, specializing in moving-image production and installation. They use a transdisciplinary approach to experiment and cross-collaborate between skills and media such as moving image, interactive design, exhibition design, and installation art. Their aims are to transform information to experience that expands from screen to tangible reality and to immerse people in the moment. Along with their vision to push forward the realms of new media, they are also committed to educating, motivating and inspiring young people by sharing their experiences and processes in a number of workshops and talk in universities in Thailand.
Keisuke Toyoda (Architect / Co-founder of Noiz architects) [Japan]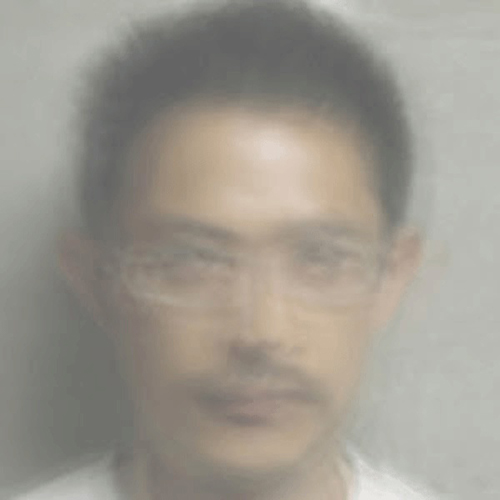 Keisuke Toyoda holds a Bachelor of Architecture degree from the University of Tokyo (1996), and a Master of Science in Advanced Architectural Design from Columbia University Graduate School of Architecture, Planning and Preservation (2002). Work experience includes Tadao Ando Architect & Associates (Osaka, 1996-2000), SHoP Architects (New York, 2002-2006). Keisuke Toyoda founded noiz / architecture, design & planning with Jia-Shuan Tsai in 2007, based in both Tokyo and Taipei (added Kosuke Sakai as noiz Partner from 2016). Actively incorporates computational design into the blueprints, productions, research, and consulting, and implements these methods to various fields, crossing over frequently between architecture, product design, urban planning, and fashion.
https://noizarchitects.com/en/
Lu Yang (Artist) [China]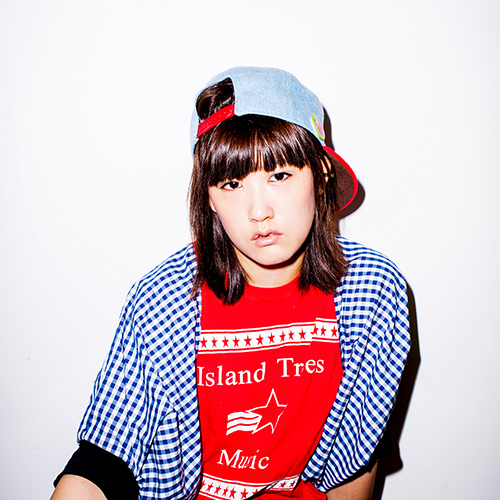 Born and based in Shanghai. Lu Yang using a variety of media: video, installation, animation, and digital painting, game, the artist unflinchingly explores existential issues about the nature of life and where it resides. Armed with a overlaying mix of strategies taken from Science, Religion, Psychology, Neuroscience, Medicine, Games, Pop Culture and Music. Lu Yang's works have been featured in important solo and group exhibitions at the UCCA (Beijing), Mwoods museum (Beijing), Centre Pompidou (Paris), 56th Venice Biennale 2015 China Pavillion, 3rd Istanbul Design Biennial, Liverpool Biennial 2016, Shanghai Biennale 2012, Montreal International Digital Art Biennial2016, Musée d'art contemporain of Lyon, Momentum (Berlin), Tampa Museum of Art, The 5th Fukuoka Asian Art Triennale, etc.
tomad (Organizer, DJ / Head of Maltine Records) [Japan]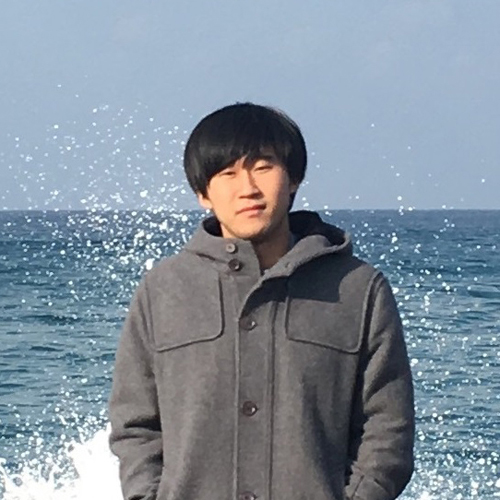 Launching the online record label Maltine Records in 2005 when he was just 15 years old, tomad has 170 releases to his name. Maltine Records has gained attention as a leading symbol for the new dance-pop music scene and as the image of his generation in Tokyo. He has held events in Manila (Philippines), China, and New York. He has also produced songs for foreign artists. In 2015, he published Maltine Book (Switch publishing), which brings together the activities of the label, to commemorate the 10th anniversary of the label's founding.
Riar Rizaldi (Artist, Researcher) [Indonesia]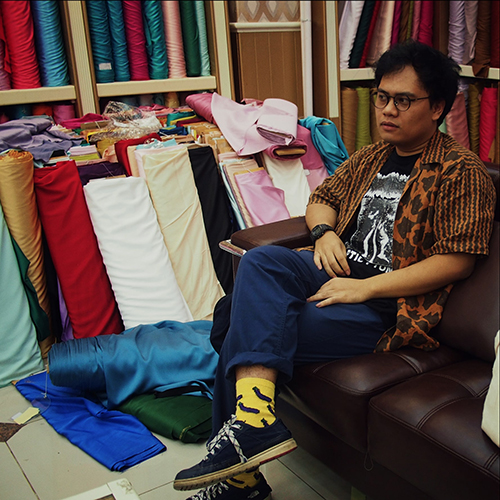 Riar Rizaldi is an artist from Indonesia currently based in Hong Kong. His works mainly focus on the relationship between human and technology, consumer electronics, theory-fiction, image circulation and network intervention. Through his works, he questions the notion of (a) temporality, image politics, digital materiality, media archeology and unanticipated consequences of technologies in human life. He is also actively composing and performing sonic-fiction using the methods of field recording and foley through programming language. Riar has also curated ARKIPEL Jakarta International Documentary & Experimental Film Festival — Penal Colony (2017) and Internet of (No)Things (2018) at Jogja National Museum that was organized by Japan Foundation Asia Center. Riar is currently a PhD candidate at School of Creative Media, City University of Hong Kong.
dj sniff (Musician, DJ, Curator) [Japan]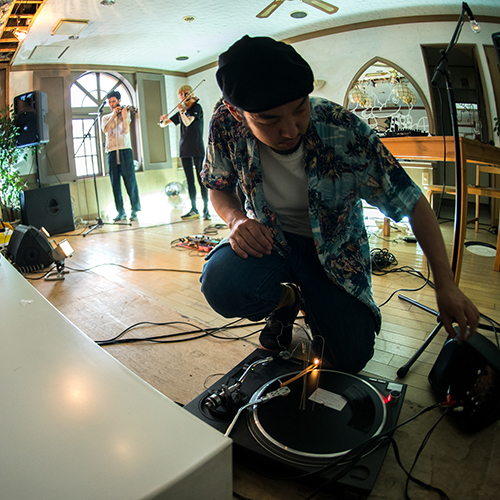 Born in 1978. Obtained his Master's degree from the Interactive Telecommunications Program (ITP) at New York University. He was Artistic Director of STEIM in Amsterdam until 2012 where he organized several projects. As a performer he combines the turntable with original performance tools and works in the fields of experimental music, improvisations, and digital music. He was the Visiting Assistant Professor at the School of Creative Media at City University of Hong Kong until 2017. He is currently based in Tokyo, Japan.
Yohei Kawada (Editor / Director of STUDIO VOICE) [Japan]
Joined an editing company after graduating from university. In 2013 he established TOmagazine, a culture guide for the 23 wards in Tokyo that introduced hyper local sites. He was the editor in chief until the 6th issue. In 2015 he became a freelance editor, working mostly on editing and direction of publications and advertisements. Prominent works include YELLOW MAGAZINE with Gen Hoshino, jozo2050 by Hakuhodo "WHERE ART and SCIENCE FALL IN LOVE," GO Journal, a para-sports graphic magazine supervised by Mika Ninagawa, and culture magazine STUDIO VOICE (INFAS Publications), etc.
Marvin Conanan (Founder, Editor in Chief of PURVEYR) [Philippines]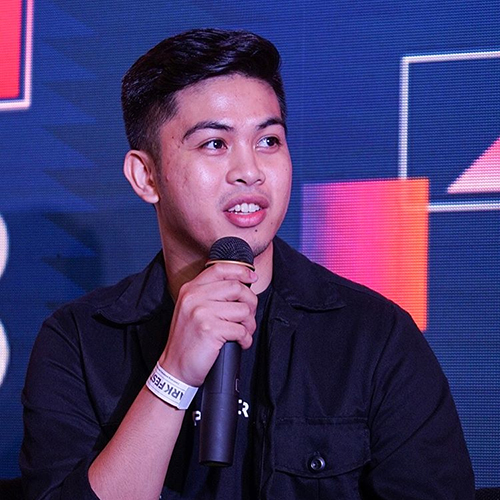 Marvin Conanan is a passionate advocate of the Philippines and its creative culture. He firmly believes that the talent and creativity in the Philippines is worth celebrating and cultivating. Before founding PURVEYR in 2012, Marvin worked for various companies in addition to a few small businesses of his own. However, in 2015 he focused all his energy to PURVEYR as his fulltime project. In six years, the project has grown to become a multi-dimensional brand producing digital content and an annual print magazine, running two retail stores, and hosting several events each year. All of these are done for PURVEYR to be an all-encompassing media/social brand that engages the creative community in different levels and in various aspects of their lives.
FNMNL (Tetsuro Wada) (Culture web magazine) [Japan]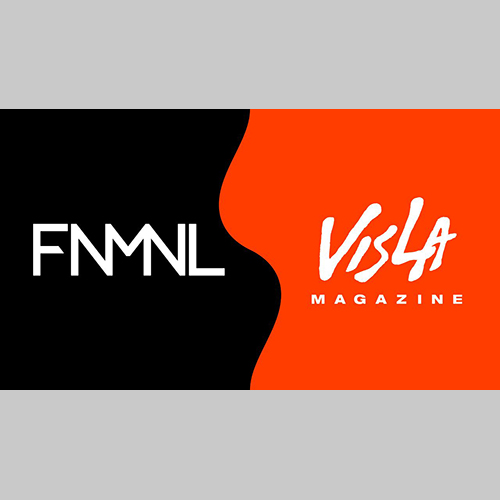 FNMNL (pronounced as "phenomenal") is a news website that began in 2016. The people involved range from those who have experience directing a music website, to photographers that work domestically and internationally, and they bring together their expertise to introduce the latest trends in music, fashion, and art. Using their networks with local artists, the aim is to create the next culture scene together with the next generation of creators who are quick to catch information via internet. In 2018 they began co-organizing projects with VISLA Magazine in Korea.
VISLA Magazine (Jangmin Choi, Hyukin Kwon) (Culture web magazine) [Korea]
Independent web magazine that began in Seoul, Korea in 2013. Not only features fashion, art, and music from Korea, but also introduces the culture scenes from Japan, the U.S., and Europe. Since 2012, VISLA has been updating its online website with online contents. Since 2017, Free offline magazine VISLA Paper has been publishing 4 times per year. Working closely with the street culture scene in Seoul, they plan events, create products, and engage with their audience in ways that go beyond the bounds of conventional media. VISLA is a brand that represents subculture scene in Korea.
Minoru Hatanaka (Chief Curator, NTT InterCommunication Center [ICC]) [Japan]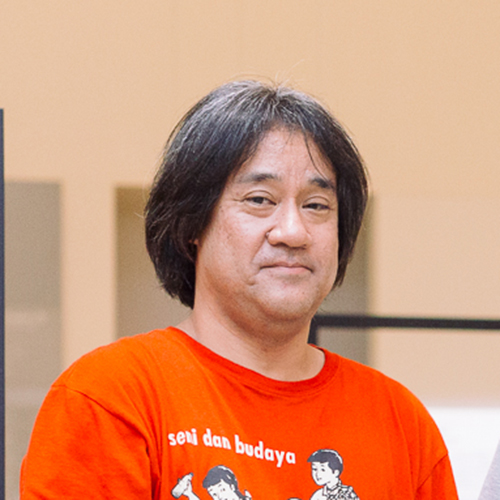 Born in 1968, Hatanaka graduated from Tama Art University. He joined NTT InterCommunication Center [ICC] in 1996, prior to the facility's opening. He has curated exhibitions at ICC, including group shows such as Sound Art - Sound as Media (2000), silent dialogue (2007), [Internet Art Future]—Reality in Post Internet Era, and solo shows featuring the work of Dumb Type, Maywa Denki, Laurie Anderson, Kazuhiko Hachiya, Rhizomatiks, Arata Isozaki, Otomo Yoshihide, John Wood and Paul Harrison.
Kodama Kanazawa (Independent Curator / Senior Deputy Director of Curatorial Affairs, Towada Art Center) [Japan]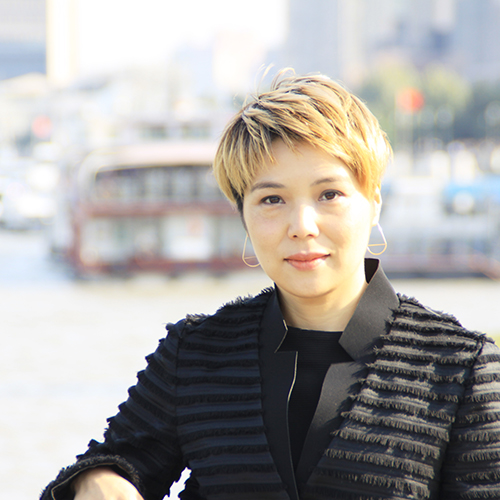 After working for 12 years in public art museums in Japan such as Contemporary Art Museum, Kumamoto, Kanazawa began working independently in 2013. From 2017, she has also been working as Senior Deputy Director of Curatorial Affairs at Towada Art Center, Aomori, Japan. Her recent curatorial projects include Yuko Mohri: Assume That There Is Friction and Resistance (Towada Art Center, Aomori, 2018), CHILDHOOD: Another banana day for the dream-fish (Palais de Tokyo, Paris, 2018), Rafaël Rozendaal: GENEROSITY (Towada Art Center, Aomori, Japan, 2018) and KENPOKU ART 2016 (multiple sites in Ibaraki prefecture, Japan, 2016).
Kei Wakabayashi (Editor) [Japan]
Born in 1971, Kei Wakabayashi spent his childhood in London and New York. After majoring in French Literature at Waseda University, he started his publishing career at Heibonsha and was in charge of 'Taiyo', the legendary Japanese cultural magazine. In 2000, he became a freelance editor and produced numerous publications from magazines, books, to exhibition catalogues in a broad range of fields. He was appointed Editor-in-Chief of Wired Japan in 2012, and left the publication in 2017. He is also a music journalist and is Founder of the publishing company, blkswn publishers.
This is the certified project of beyond 2020 program.