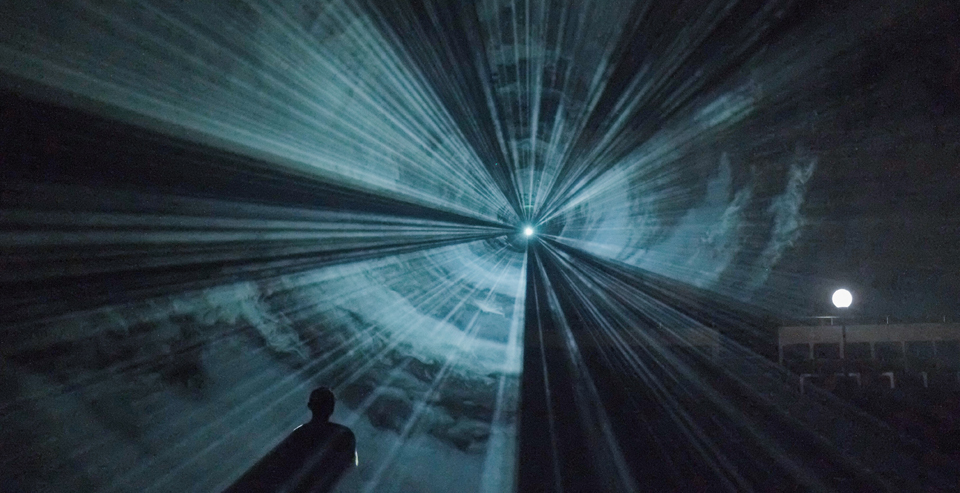 Courtesy of Kick the Machine Films
Tokyo Premiere: the first theatre production by internationally renowned Thai filmmaker Apichatpong Weerasethakul
Fever Room, a projection performance by Apichatpong Weerasethakul, will be premiered in Tokyo. Fever Room presented in TPAM - Performing Arts Meeting in Yokohama in 2017 was greatly acclaimed.
Fever Room invites the audience to reflect on the fluidity of memory and images.This projection-performance offers a new experience that transcends the frameworks of cinema and theatre...
An interview with Apichatpong Weerasethakul is specially featured in ASIA HUNDREDS
APICHATPONG WEERASETHAKUL-Fever Room
Artist Profile
Apichatpong Weerasethakul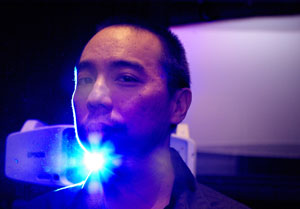 Artist and filmmaker Apichatpong Weerasethakul's works deal with memory, subtly addressed personal politics and social issues. Working independently of the Thai commercial film industry, he has been active in promoting experimental and hybrid narrative filmmaking at home and abroad. His art projects and feature films have won him widespread recognition and numerous festival prizes, including the top prize at Cannes and the recent 2019 Artes Mundi Award.
Event Details
Dates
June 30 (Sun.) to July 3, 2019 (Wed.)
12:30 p.m., 4:00 p.m., 7:30 p.m. (3 performances per day)

Duration: 90 min without intermission
Seats are limited to 180 seats per show.
* Latecomers are not allowed to enter once the show has started.
* There is no intermission and you will not be permitted to leave during the performance.
* Reception opens 60 minutes before the show starts.

Venue

Tokyo Metropolitan Theatre Playhouse
(2nd floor in Tokyo Metropolitan Theatre)
1-8-1 Nishi-Ikebukuro, Toshima-ku, Tokyo Googlemap

Ticket Prices
Advance General: 4,000 JPY
Door General: 4,500 JPY
Advance U-25: 2,500 JPY
Door U-25: 3,000 JPY

* Entrance will be in the order of numbered tickets, all seats unreserved.
* U-25: A valid photo ID containing your birthdate is required at the door.
* Age: 10+ (Preschool Children are not allowed to enter.)

Ticket sale
On April 21 (Sun.)
Ticketing

Tokyo Metropolitan Theatre Box Office
Tel: 0570-010-296 (Navi Dial, domestic calls only)
Box Office: On the 1st floor of The Tokyo Metropolitan Theatre.
* Business Hours: 10:00 AM - 7:00 PM (except for closed days)
http://www.geigeki.jp/performance/theater212/t212-2/

Ticket PIA [P-code: 494-074]
Tel: 0570-02-9999 (Automated response 24 hours a day)
Counter: Ticket PIA counter, 7-11
https://t.pia.jp/pia/event/event.do?eventCd=1917403

Inquiries
PARC – Japan Center, Pacific Basin Arts Communication
Tel: 03-5724-4660
Fax: 03-5724-4661
E-mail: fr2019@parc-jc.org
Organized by
The Japan Foundation Asia Center
Co-organized by
Tokyo Metropolitan Theatre (Tokyo Metropolitan Foundation for History and Culture)
Planning cooperation/
production by
PARC – Japan Center, Pacific Basin Arts Communication
Technical Support by
Kanagawa Arts Theatre (KAAT)
Special Website
Asia in Resonance 2019
The Japan Foundation Asia Center is holding the "Asia in Resonance 2019", a series of events introducing its various cultural exchange programs between Japan and Southeast Asia. The broad range of special events includes cross-border productions of stage performances and films, an international friendly soccer match in which the ASIAN ELEVEN team of selected Southeast-Asian players will play against a team from Japan, and a "NIHONGO Partners" symposium. These events are an opportunity to enjoy the resonance created by the strengthened ties between Southeast Asia and Japan. And as well as being an opportunity to look back at the achievements of mutual cultural exchange which the Asia Center have been holding over the last five years, this festival will provide a springboard to further deepen ties between Japan and Southeast Asia.
"Asia in Resonance 2019" is scheduled to also be held in Southeast Asia.

This is the certified project of beyond 2020 program.