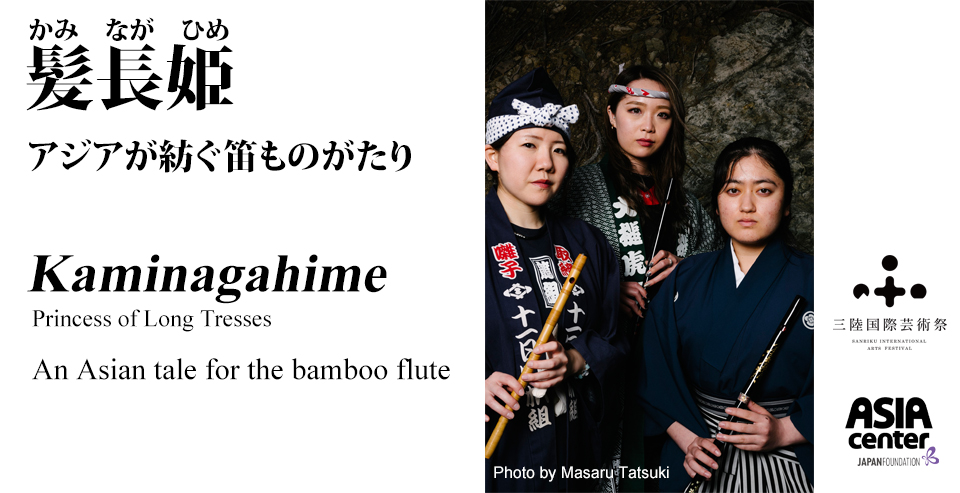 The recorded streaming is available on official website.
As part of Sanriku International Arts Festival 2021, the Japan Foundation Asia Center is presenting an online collaborative performance from "Fue Lab", a Bamboo Flute Laboratory Project.
As cross-border travel remains difficult due to the prolonged global effects of COVID-19, a major issue for the Festival is how to sustain the exchanges between folk performing artists from Asia and Sanriku. However, we have decided to use these circumstances to our advantage by embarking on a new challenge and conducting the entire process—from creation to final presentation—online. In May of this year, five groups from Indonesia, Cambodia and Sanriku met for the first time online, and exchanged views while producing a collaborative piece together using a variation of the local flute, found in each of the three regions, as a focal point.
Five groups of artists came together to create a collaborative piece, based on a folktale Kaminagahime (Princess of Long Tresses) from the Sanriku region. The performance will be presented as one of the co-hosted programs of the Tokyo 2020 NIPPON Festival.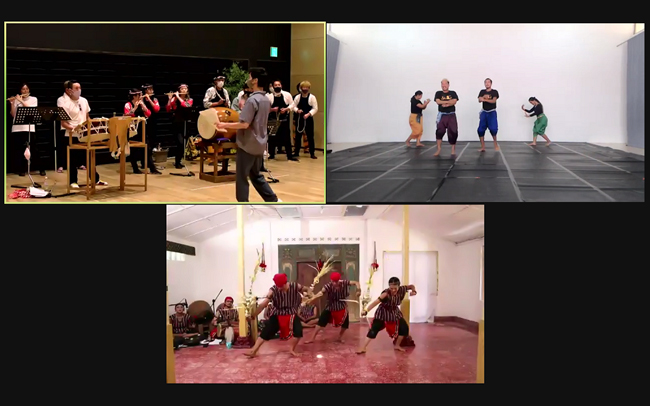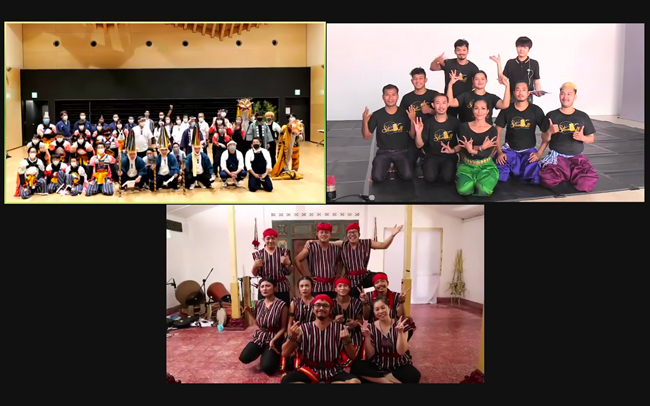 Images from "Fue Lab" online exchanges
Event details
[Notice of change in program: date of streaming]
We had originally planned to present a live stream of the performance on Sunday, September 5th from 1:30 p.m. However, due to the current surge of COVID-19 cases, we have made a change to our plan. Instead of a live stream, we will prerecord the entire program while observing all pandemic safety protocols and broadcast the recording at a later date.
The new streaming schedule will be Sunday, September 12th from 1:30 p.m. We thank you for your understanding.
Date
Sunday, September 5, 2021, 1:30 p.m.—4:30 p.m. (JST)
Sunday, September 12, 2021, 1:30 p.m. (JST)
Program

Part 1: Opening Ceremony and an Opening Performance
Part 2: Kaminagahime: A "Fue Lab" Exchange Performance
Collaboration by Five Performance Groups from Indonesia, Cambodia and Sanriku
Part 3: Talk Session "Forging New Paths Ahead"
The performing groups reflect on this exchange program
* Canceled

Performing
groups

Omah Gamelan / Indonesia
* Participating online from their home country
SilverBell Dance Group of Performing Artists / Cambodia
* Participating online from their home country
Juichinichimachi Enburi-gumi (Hachinohe, Aomori)
Nakano Nanazumai / Iwaizumi, Iwate
Otsuchi Toramai Association (Otsuchi, Iwate)
Kita Shichifukujin / Rikuzentakata, Iwate
* Opening performance

How to View
Streaming available on the website
* Free access, no registration required.
* The recorded streaming is available for viewing anytime after the September 12th premiere.
Language
Japanese, English
Inquiries
Sanriku International Arts Committee
Tel:019-656-8145
E-mail: info(at)sanfes.com (Replace (at) with @)
Official Website
Sanriku International Arts Festival
What is "Fue Lab"
Focusing on the bamboo flute (fue), an instrument indispensable in the dance and music of Asia's folk performing arts, this is a project that has various traditions learn from one another and share ideas in collaboration. By learning about common melodies and rhythms nurtured in various parts of Asia, this project embarks on the challenge of sympathetic exchange among Sanriku and various Asian folk performing arts through the cooperative efforts of participants.
Profiles
Performing groups of Kaminagahime (Princess of Long Tresses)
Omah Gamelan / Yogyakarta, Indonesia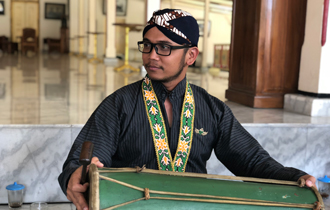 Artistic Director: Anon Suneko
Professor at the Indonesian Institute of the Arts Yogyakarta, Dancer, Musician, and Chairman of Omah Gamelan
Born in 1981 to two well-known performing artists, Suneko grew up surrounded by traditional Javanese performing arts, dance, and gamelan. He showed interest in the performing arts while growing up, and he is now the winner of many awards. He is dedicated to the study and performance of gamelan music and also specializes in electronic music, and is the creator of numerous musical works including two albums. He has a wealth of international experience, including working at the Perth Consulate in Australia and as a visiting artist at the University of Michigan. He was invited to Japan to engage in research for the project "The Power of Tradition, the Form of Artistry" organized by the Japan Foundation. Currently, Suneko is a  professor in the Department of Performing Arts Faculty of Karawitan, Indonesian Institute of the Arts in Yogyakarta, while also serving at the second royal palace of Yogyakarta, Puro Pakualaman, with the mission of continuing court performance arts.
SilverBell Dance Group of Performing Artists / Phnom Penh, Cambodia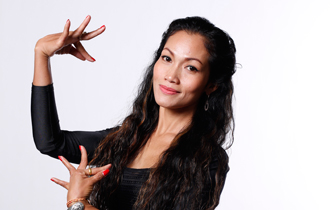 Artistic Director: Chumvan Sodhachivy
Chumvan Sodhachivy (aka Belle) is a dancer, choreographer, and founder of the SilverBell Dance Group of Performing Artists, who started her training in Khmer classical dance at the age of 9. After spending many years mastering the basics of the ancestral art, Belle has been performing mostly male roles (neay rong), while nurturing Khmer cultural heritage by also performing Cambodian traditional folk dance and shadow puppetry. At age 16 Belle also discovered contemporary dance and its wide range of possibilities. Belle has travelled extensively in Asia, Europe, Africa and the USA in diverse productions and festivals including an opera project directed by Peter Sellars at Walt Disney Hall in Los Angeles. As founder of the SilverBell Dance Group of Performing Artists, Belle has choreographed and developed many of her own works throughout her career. Currently, she is Vice Dean at the Faculty of Choreography of the Royal University of Fine Arts in Phnom Penh.
Juichinichimachi Enburi-gumi / Hachinohe, Aomori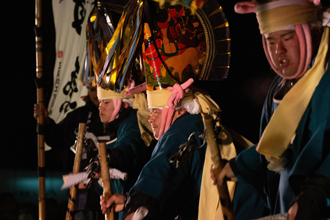 Enburi is a festival that entreats a good harvest, handed down mainly in Hachinohe City of the Sanpachi-Kamikita area of Aomori Prefecture. The Hachinohe Enburi, listed as a national important intangible cultural property, is held every year from February 17th to the 20th in central Hachinohe. The Juichinichimachi Enburi-gumi was started by a local fire brigade in 1891, and they have over 130 years of history participating in the Enburi. Typical performances include Tayu no Suri, Daikoku Mai, Ebisu Mai, Enkoenko, and Hachinohe Mai. This refined and gorgeous celebratory entertainment has been handed down to young and old performers of many generations, and is an awe-inspiring sight to see.
Nakano Nanazumai / Iwaizumi, Iwate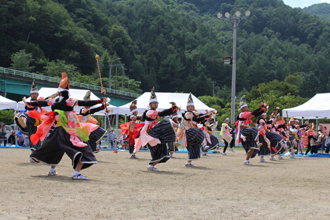 Nakano Nanazumai is a folk performance art handed down in the Nakano district of Iwaizumi Town. It is said to have origins dating back to the 1840's, when KUDO Kitaro, who was called Kagura Tayu (Master of Kagura Sacred Dance) at the time, created it by using the beginning portion of a kagura dance as its basic inspiration. The performers include 7 pairs of dancers doing 7 different dance segments that are named Dogu-tori, Yoko-hane, Chirashi, Tatakai, Tsuttōtsu, Sansoku (Torii-gakari), and Dogu-osame. At the time, these were performed as kagura sacred dances, but as times changed, they became integrated into the village festival. Nakano Nanazumai is a gallant and lively dance entreating an abundant harvest, big catches in the sea and the general safety of the village. The strong and graceful dance imagines the hard work of preparing new fields, then raising precious crops, and finally thankfully celebrating that year's harvest all together with fellow villagers.
Otsuchi Toramai Association / Otsuchi, Iwate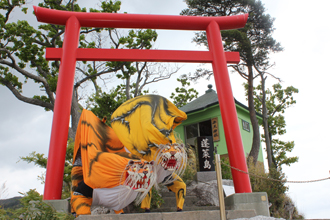 In 1990, at the same time as the Otsuchi Town Folk Performing Arts Preservation Association was established, the Otsuchi Toramai Association started as a subcommittee of the toramai (tiger dance) section of the organization. It is composed of four groups (Ando, Mukaigawara, Rikuchu Benten, and Otsuchi Shiroyama) which hand down the toramai in the town, and while deepening friendship between the groups, they have a wide range of activities such as improving each other's skills and contributing to society. All four groups suffered from the Great East Japan Earthquake in March 2011. They lost many precious companions and also equipments and costumes used for the performance, but the groups reunited with the aim of revival and transmitting the folk art form. Since then, they have continued to convey in their performances their gratitude for the support which they have received from all over Japan. Performances include Yaguruma, Hanetora, Sasabami, Jinku-odori, and Te-odori.
Opening performance
Kita Shichifukujin / Rikuzentakata, Iwate
Shichifukujin-mai of Kita is performed for the annual festival of Kurosaki Shrine, including the O-Ise-sama (aka Daijingu-sama) Festival.
Director
MAEGAWA Jujiro
Director and composer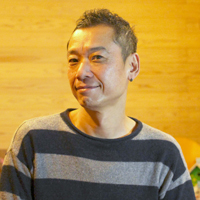 Maegawa began his career in 1987 mainly in music recording as a composer and producer. In 2002, he founded the performing arts company, Mikuni. His highly praised and unique work combines the body and voice, in pieces not strictly bound by genre conventions. Maegawa was invited by the city of Berlin as a performance director. After residing in Germany for a year and a half, he moved back to Japan in 2012. He visited Sanriku as a researcher at the University of Tokyo interviewing victims of the Great East Japan Earthquake and Tsunami of 2011. He created the musical, Inochi Tendenko, inspired by the testimony he collected, which has been viewed by over 50,000 high school students. Maegawa has been the director of the Sanriku International Arts Festival since 2014.
Supporting Artists
OBU Jin (Fue-bamboo flute)
Shakuhachi and shinobue performer and craftsman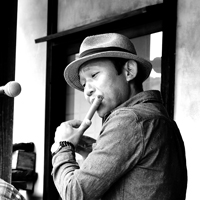 Obu currently resides in Ibaraki Prefecture and is a graduate of the 46th NHK Hogaku Ginosha Ikusei-kai Koza (Course for Young Performers of Traditional Japanese Music). He studied Kinko style shakuhachi under SEKI Ichiro, and Meian style and Kinpu style shakuhachi under MAEKAWA Kogetsu. He participated in the musical, Inochi Tendenko. He performs in the shakuhachi & piano duo Tsuchinoko, and also runs Ranku Kobo, the instrument manufactory where he is a craftsman making shakuhachi and shinobue.
SATO Kimiya (Drums and Vocals)
Musician, composer, singer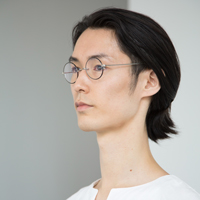 Sato was born in Hokkaido. Inspired by surrealism he aspired from an early age to be a painter and later turned to music. In addition to his wide range of vocal expression, he also plays string instruments such as viola, various percussion instruments, and occasionally keyboard instruments, and performs both domestically and internationally. Sato specializes in boundary crossing chamber music, and also works on film music, stage music, improvisational performances, and community-based projects. In addition to his solo career, he has been active in the band Hyogen, and the duo Mikka Mangetsu, and led the project Torus Vil. He was based in Tokyo while attending the Department of Musical Creativity and the Environment at the Tokyo University of the Arts, and since 2017 has been based in Matsumoto City, Nagano Prefecture.