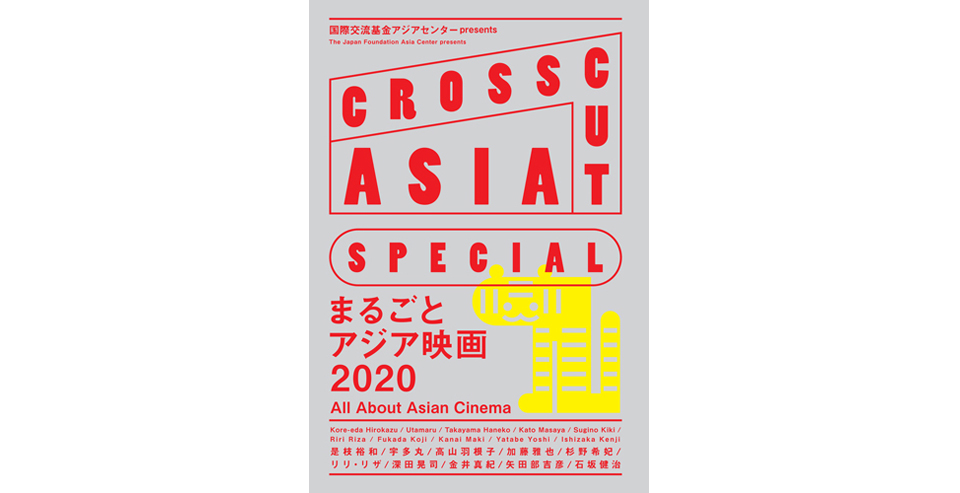 To coincide with the 33rd Tokyo International Film Festival (TIFF, October 31–November 9), the Japan Foundation Asia Center will distribute CROSSCUT ASIA SPECIAL, a booklet introducing the rich culture of Asian cinema, for free at the TIFF venues.
In addition to showcasing the Asian films screening at this edition of TIFF, the booklet looks back on six years of the CROSSCUT ASIA section presented jointly by the Asia Center and the festival.
The booklet's exciting selection of articles and content about Asian films also includes a special interview with KATO Masaya, who appeared in the film Beyond The Bridge (directed by Sotho Kulikar) from the Asian Three-Fold Mirror 2016: Reflections omnibus, and an online discussion between the Indonesian director Riri Riza and the Japanese director FUKADA Koji, whose work is screening in the Japan Now section of TIFF this year.
Be sure to pick up the booklet when you visit the TIFF venues.
After the festival, the booklet will also be available for free in limited numbers at the Japan Foundation Library. Previous issues of the booklet are also available to read.
CROSSCUT ASIA Previous Issues
#01 Thai Fascination
#02 The Heat of Philippine Cinema
#03 Colorful Indonesia
#04 What's Next from Southeast Asia
#05 Soundtrip to Southeast Asia