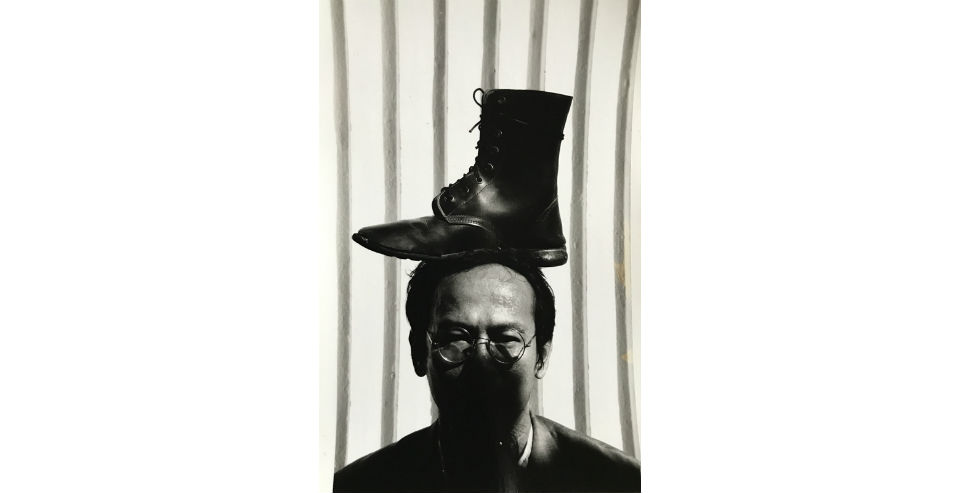 Vasan Sittiket (b.1957) Thailand
Top Boot on My Head 1993
This exhibition focuses, on an unprecedented scale, on the period from the 1960s to the 1990s, the dawning of contemporary art in Asian countries. It gathers together 140 provocative, experimental works produced in the turbulent period from more than ten regions and countries, and examines the similarities and differences between them. As the culmination of a five-year joint project by three national museums in Japan, Korea and Singapore and the Japan Foundation Asia Center, the show opens in Japan, and then travels to Korea and Singapore.
↓Click to enlarge (PDF:1.95M)
Event detail
Japan
Date
October 10 to December 24, 2018
Location

The National Museum of Modern Art, Tokyo (MOMAT)
Art Museum Special Exhibition Gallery

3-1 Kitanomaru-koen, Chiyoda-ku, Tokyo

Organizers
The Japan Foundation Asia Center
The National Museum of Modern Art, Tokyo
National Museum of Modern and Contemporary Art, Korea
National Gallery Singapore
Official
website
Awakenings: Art in Society in Asia 1960s–1990s
Korea
Singapore
Date
June 14 to September 15, 2019
Location

National Gallery Singapore

Organizers
National Gallery Singapore
The Japan Foundation Asia Center
National Museum of Modern and Contemporary Art, Korea
The National Museum of Modern Art, Tokyo
Official
website
Awakenings: Art in Society in Asia 1960s–1990s
---