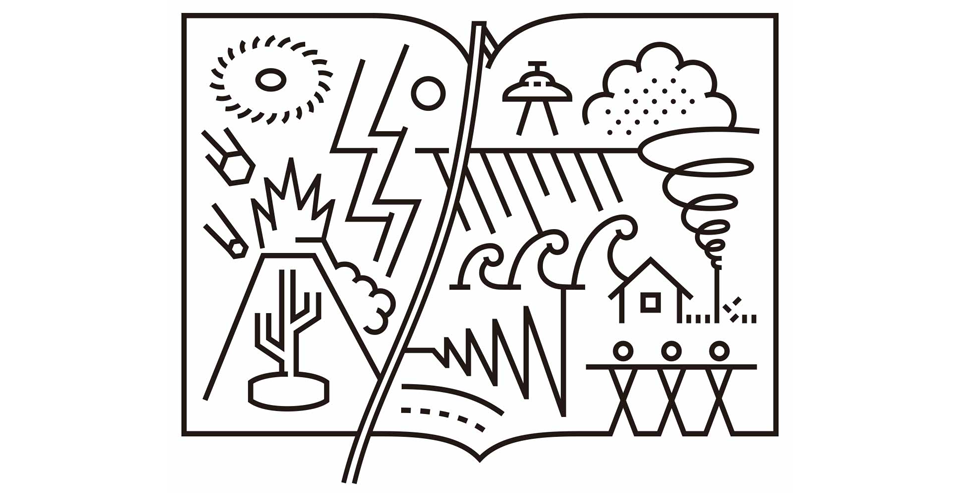 An exhibition of the innovative approaches to disasters from Asian countries
Earth Manual Project "Disaster and Design: For Saving Lives", is an exhibition collaboration between The Japan Foundation Asia Center and Design and Creative Center Kobe (KIITO), Plus Arts, Indonesian Architect Institution and dia.lo.gue. On view from April 27, 2019 until May 26, 2019, the exhibition is being held at dia.lo.gue.
The EMP exhibition showcases some of the best practices for dealing with disasters at different stages, from preparedness education to response and relief efforts, with a particular focus on ones that use creative design ideas. Originating in Japan, this exhibition includes the HANDs! Project initiated by the Japan Foundation Asia Center, and examples of work from countries with frequent natural disasters such as Indonesia, Thailand, and the Philippines. Projects introduced in the exhibition utilize distinctly creative and innovative approaches to disaster issues.
A selection of the exhibits
Emergency! Kaeru Caravan! (Japan) is an emergency drill program for families; this has become extremely popular in Japan for its engaging educational programming and game-like activities; it is conducted in tandem with a popular toy exchange event. Versions of the Caravan has traveled outside Japan.
How to Craft Safety videos (Japan) are produced by NHK World-Japan (Japan Broadcasting Corporation) are brief video clips that show how-to quickly fashion items that may be needed after a disaster, such as origami plates made of newspaper and beds made of cardboard boxes.
HANDs! Project (Japan and other 8 Asian Countries) is an annual youth exchange initiative to learn and produce innovative disaster prevention programs and involves young professionals and students from 9 countries in Asia with 100 participants and 27 outcome projects since 2014, reaching out to 90,000+ people on the ground level. It has received numerous mainstream media coverage (TV, magazines, newspapers, online media) in ASEAN countries and Japan. Accomplishments can be viewed at : www.handsproject.asia/en.html
Roo su Flood videos (Thailand) educate viewers on how to deal with what could happen before, during and after flooding using animation to draw and hold viewers' attention.
Paper Partition System 4 (Japan) is a partition system made of fabric and paper tubes designed by architect Shigeru Ban for use in evacuation facilities to provide privacy and personal space for evacuees.
Core House (Indonesia) is a minimal shelter unit that is designed to be built on and expanded at later points, providing disaster survivors freedom to use the unit to suit their needs.
Lost Homes (Japan) is an architectural model showing a town before it was destroyed by the 2011 Great East Japan Earthquake in a tsunami. Details such as roof colors and names of residents were added by the survivors as part of a healing process.
About Exhibition
Exhibition: Earth Manual Project "Disaster and Design: For Saving Lives"
Date
May 2, 2019 (Thu.) to May 26, 2019 (Sun.)
11:00 a.m. - 8:00 p.m.
Venue
dia.lo.gue https://dialogue-artspace.com/
Jl. Kemang Sel. No.99A, Bangka, Mampang Prpt., Kota Jakarta Selatan, Daerah Khusus Ibukota Jakarta 12730 Googlemap
Fee
free
Organized by
The Japan Foundation Asia Center
Co-organized by
dia.lo.gue, Design and Creative Center Kobe (KIITO), Plus Arts, Indonesian Architect Institution Center
Asia in Resonance 2019
The Japan Foundation Asia Center is holding the "Asia in Resonance 2019", a series of events introducing its various cultural exchange programs between Japan and Southeast Asia. The broad range of special events includes cross-border productions of stage performances and films, an international friendly soccer match in which the ASIAN ELEVEN team of selected Southeast-Asian players will play against a team from Japan, and a "NIHONGO Partners" symposium. These events are an opportunity to enjoy the resonance created by the strengthened ties between Southeast Asia and Japan. And as well as being an opportunity to look back at the achievements of mutual cultural exchange which the Asia Center have been holding over the last five years, this festival will provide a springboard to further deepen ties between Japan and Southeast Asia.
"Asia in Resonance 2019" is scheduled to also be held in Southeast Asia.

This is the certified project of beyond 2020 program.