Connecting People
Hatanaka: Recently I watched a documentary film on Fred Frith called Step Across the Border*9 again, and they talk about what they do as merely a "flutter of a butterfly's wings." In the 60's and 70's rock music was trying to change the world, but it is different today. He says that they tour the world to make small connections in hopes that these will eventually lead to a larger change. I think it is a process that, even though they do not know what the outcome will be. There is something that is born when artists connect.
*9 An avant-garde documentary film on English guitarist, composer and improviser Fred Frith. It was written and directed by Nicolas Humbert and Werner Penzel, and released in 1990.
Yuen: I think what is most important is not to define it. Once you give it a definition you lose its meaning. It's like when you tell someone "there is a secret", it becomes not a secret anymore. I think you just have to continue doing it while never defining what exactly it is.
Hatanaka: That is also to keep evolving. If we just look at Southeast Asia, how do you see the connections with each country and with Singapore?
Yuen: A lot of my personal time is spent on connecting people. It's like human trafficking but not the illegal kind [laughs]. Meaning that, when a musician contacts me that they want to play a concert or do a performance, I introduce them to many other places. Since we started AMF, it has mostly been making connections to Malaysia, Thailand, Vietnam, and Indonesia. This makes the connection between the local organizers stronger as well because they have to collaborate with each other. At the same time, I am often asked about more abstract things. People consult me on how to develop ideas for a project or collaborate with artists in the region. I respond to various topics such as what is happening in Southeast Asia, how to collaborate with neighboring countries, how the funding works, politics, cultural differences and so on.
Life in Singapore
Hatanaka: I understand now that, in a sense, artists and organizers are searching for an alternative to the already established, not only in music.
Yuen: I personally think that we can be more alternative and challenge the system more, but there are limits to what we can do in our political system. Singapore is one of the most expensive cities in the world to live in. This country moves under an economic impulse, so people don't have time to slack off. That is why there is no time for culture or to experiment in art. And as a result of this ultra consumerist mentality, there is a very small DIY instrument-building scene, because we often buy instead of considering building it from scratch or recycling.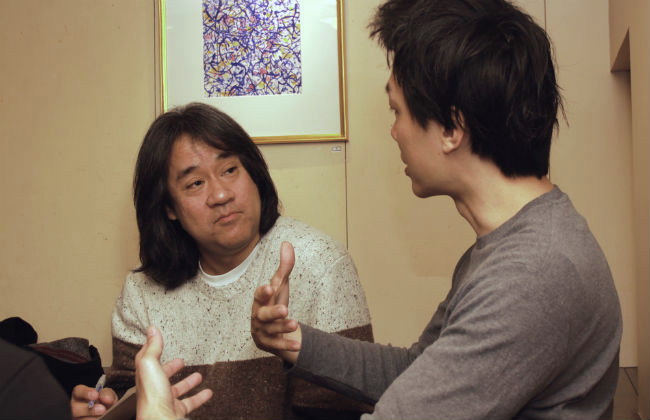 Hatanaka: Do you mean people are too busy with making a living?
Yuen: Yes, exactly. There are not many fulltime musicians. Most have other jobs and music for them is a small hobby. They may get together every other week to jam in the studio, but do not commit to the scene as much as we hope they will.
Hatanaka: Do you ever think of leaving Singapore and live somewhere else?
Yuen: Of course [laughs]! I have tried living in Bangkok when Singapore was becoming expensive and difficult for artists and musicians to make a living. I tried basing myself outside of Singapore, but it was challenging for me to get steady freelance work while living abroad, so in the end I came back. However, I'm always curious about dislocation, putting myself in an unfamiliar environment. I like the process of figuring out new places and dealing with the unfamiliarity of myself. Being in Singapore is too organized and confortable. I discover new things when I go other places, so I am always thinking about the possibility of basing myself elsewhere. At the moment, my family is one reason to keep me in Singapore. My father is getting old and I feel I have the responsibility of taking care of him. Maybe this is a very Southeast Asian thing.
Meeting Otomo, Developing as an Artist
Yuen: I have come up through the standard educational system as most Singaporeans. I studied economics in university and had good grades, but the path I chose to take afterwards was completely beyond what my father had imagined it would be. After graduating from university, I worked for an advertising agency as a copywriter, but I really hated it. However in advertising, I managed to learn how to design on my own. It was similar to how when I was at the economics department in university but was always going to the library to read books on sociology, philosophy, architecture, and history-basically everything except economics. My time in the library is what nurtured me.
While in school I was very involved in theater, so after quitting my job in advertising, I became the resident designer at TheatreWorks*10 . My understanding for theater, visual art, music, dance, and literature became much deeper there. It was like a continuation of higher education. During that time, I had a chance to see Otomo's performance at TheatreWorks, 2001. This really had a large impact on my music. In University, I was playing in an indie-rock band, but it was too conventional and I was very frustrated. When I saw Otomo's performance it opened a lot of possibilities for me. Afterwards, I was also influenced by Artistic Director of TheatreWorks at that time, Ong Keng Sen, and started to work not only as a designer but also inviting musicians and organizing workshops with Associate Director, Low Kee Hong. That was how I started inviting Norwegian musicians to this region for collaborations, in the early 2000's. My activities eventually started to expand from here.
*10 TheatreWorks, established in 1985, is an independent and non-profit theater company based in Singapore. It is currently led by Artistic Director, Ong Keng Sen.
I also became very much involved with musicians from Norway during that time, and started to collaborate with Lasse Marhaug and John Hegre, members of JAZZKAMMER. When I first came to Japan, also in early 2000's, I went to see Keiji Haino and Visual-kei concerts [laughs]. I was inspired by many different kinds of music at the time. During the mid 2000's I started to think deeper on how to organize music events. There was also a very important experimental and avant garde music shop called FluxUs which existed for a year from mid-2005. It was opened by my university friends Harold Seah and Joseph Tham, and that was a space where I helped organize instore gigs, and also started playing more shows.
Then in 2007, Esplanade*11 , a concert hall in Singapore, noticed my activities and asked me to organize a larger version of my concert series, which was called Hadaka. I invited Otomo and Atsuhiro Ito from Japan and other artists from Southeast Asia. I felt that there wasn't much communication between Southeast Asia and East Asia at that time, so I wanted to activate this. I also invited Jin Sangtae from Korea and Dickson Dee from Hong Kong. From Singapore Zai Kuning, George Chua and myself, Venzha Christ from Yogyakarta, and Vu Nhat Tan who was living in Ho Chi Minh at the time. After that, in 2008, Otomo contacted me and asked me to join FEN.
*11 Esplanade, opened in 2002, is Singapore's national performing arts center with about 3,000 performances presented yearly.
Hatanaka: I think there are many genres and movements that are happening in every country but it is difficult to discover from the outside. In that sense, countries in East Asia hadn't discovered what was happening in Southeast Asia. Your encounter with Otomo became an opportunity for this to happen and it was significant.
Yuen: Yes, indeed. And I don't want to claim credit, because Otomo forming FEN and organizing AMF in Tokyo in 2009 really solidified this movement. In Southeast Asia we had a lot of information about Japan but after these projects, more people from outside recognized what we were doing in Southeast Asia, and many activities followed.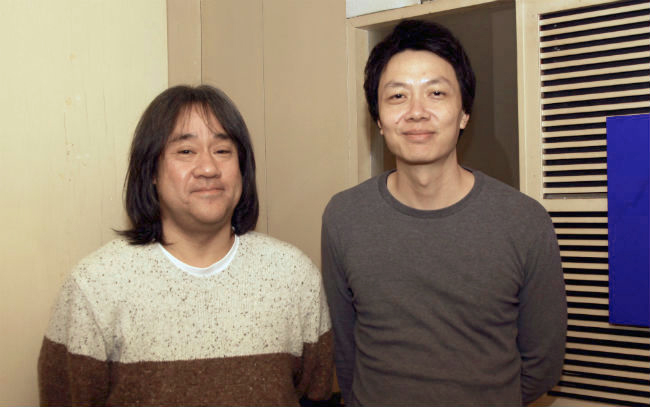 [February 21, 2018 at the Gallery Café Bar Klein Blue, Tokyo]
More Information
Asian Meeting Festival Website
---
Interview and text: Minoru Hatanaka
Born in 1968 and graduated from Tama Art University, Faculty of Art and Design, Art Science. He is Chief Curator of NTT InterCommunication Center [ICC]* , which he joined in 1996, prior to the facility's opening. He has curated exhibitions at ICC, including group shows such as Sound Art - Sound as Media (2000) , sounding spaces (2003), silent dialogue (2007), [Internet Art Future]―Reality in Post Internet Era (2012), and solo shows featuring the work of Dumb Type, Maywa Denki, Laurie Anderson, Hachiya Kazuhiko, Rhizomatiks, Isozaki Arata, Otomo Yoshihide, John Wood and Paul Harrison. He is also writes on art and music.
* NTT InterCommunication Center (ICC) is a cultural facility run by NTT East Corp, which opened in1997, inside of the Tokyo Opera City Tower in Nishi Shinjuku, Tokyo.
ICC
Photo: Takeshi Tamura