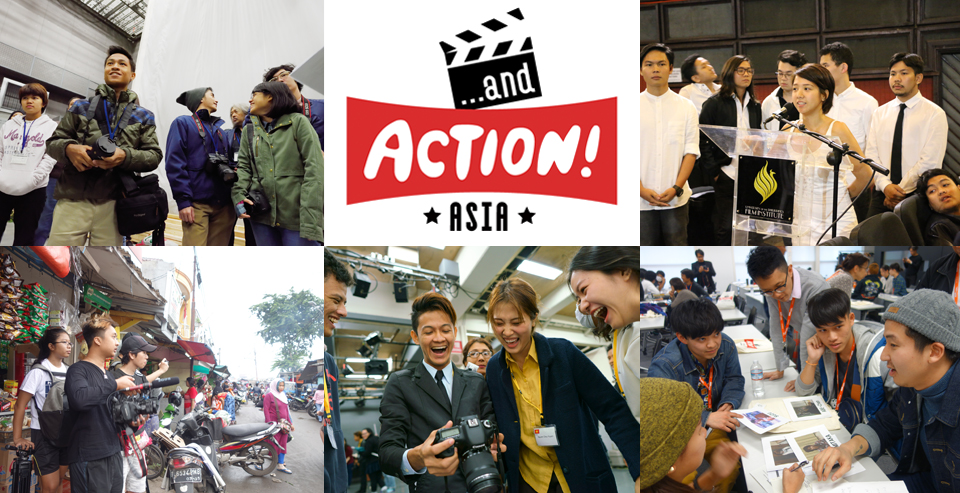 The Japan Foundation Asia Center have carried out the "…and Action! Asia: Exchange Program for Students in Film Studies" for five years from 2015. The program aims to create a platform for communication and collaboration among film students who will represent the next generation of filmmakers in Asia and to seek possibilities of co-production in the future. We have summarized the activities in one report and now it is available online.
Taking place either in Japan or Southeast Asian country, the program have fostered a sustainable partnership among the students and teachers in film studies through the collaborative works and practices. In total over one hundred students and teachers participated in this program in the past five years. In the first year, the participants were invited to Japan and learned about film in each country, as well as visited film studios and a film festival to experience Japanese film culture. The second year of the program was focused on group work, including research, presentation and analysis for production of a short film set in Tokyo. From the third year, the program was held in a different country each year: the Philippines, Japan and Indonesia. Each year, for approximately ten days, students and teachers from four to five countries were grouped in multi-national teams to produce short films. Screening of the completed works allowed the members to interact and exchange ideas with local audiences and film professionals.
↓Click to Download [PDF: 2MB]
Published by the Japan Foundation Asia Center
About …and Action! Asia: Exchange Program for Students in Film Studies
This program is held with the aim of deepening mutual understanding and fostering a new generation of film-makers in Asian countries. It welcomes students who are interested in achieving a greater understanding of film-making in other countries, expanding their networks, and using their experience for their studies and future career.
Short films jointly made at ...and Action! Asia program