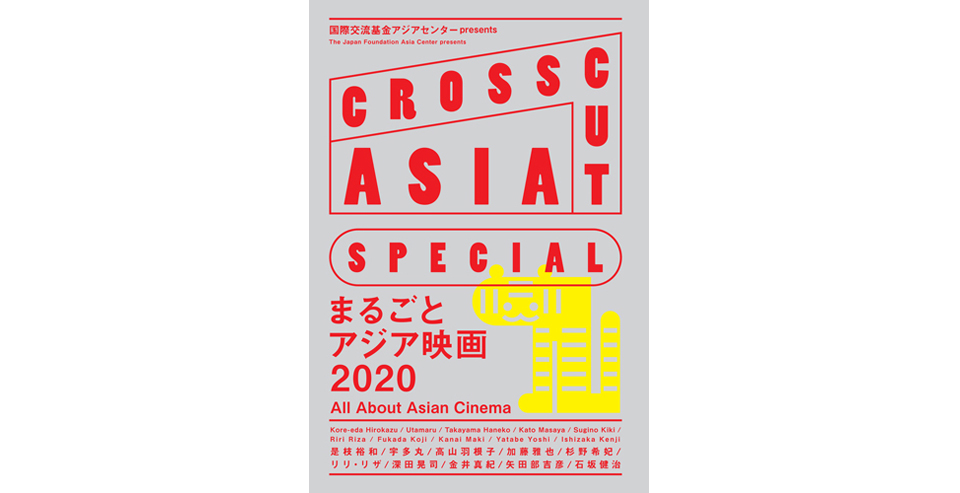 The Japan Foundation Asia Center co-organized a series of screenings of Asian cinema at the 33rd Tokyo International Film Festival (TIFF, October 31–November 9, 2020). To coincide with the 33rd TIFF, CROSSCUT ASIA SPECIAL, a booklet introducing the rich culture of Asian cinema, was published and the PDF version of the booklet is now available for free.
Click to enlarge [PDF:9MB]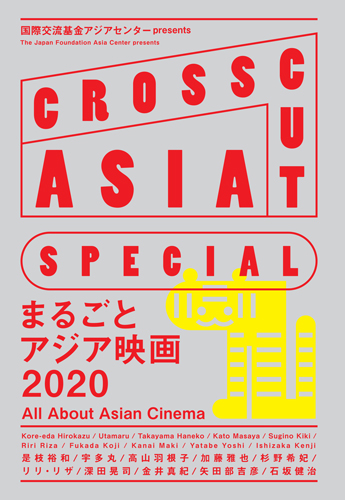 [CROSSCUT ASIA SPECIAL: All About Asian Cinema 2020]
In addition to showcasing the Asian films screening at the 33rd TIFF, the booklet looks back on six years of the CROSSCUT ASIA section presented jointly by the Japan Foundation Asia Center and the festival.
The booklet's exciting selection of articles and content about Asian films also includes a special interview with KATO Masaya, who appeared in the film Beyond The Bridge (directed by Sotho Kulikar) from the Asian Three-Fold Mirror 2016: Reflections omnibus, and an online discussion between the Indonesian director Riri Riza and the Japanese director FUKADA Koji, whose work was screening in the Japan Now section of the 33rd TIFF.
[CONTENTS]
TAKAYAMA Haneko "There Again, Someday" (Essay)
KATO Masaya "Passion for Cinema, New Ground as an Actor" (Interview)
Riri Riza + FUKADA Koji "Cinema and the Coronavirus: Filmmakers' Moves" (Online Talk)
"KORE-EDA Hirokazu: His Ambition for 'Asia Lounge'"
SUGINO Kiki "Wistful Memories" (Column)
"Looking Back the Six Years of CROSSCUT ASIA"
UTAMARU + YATABE Yoshi "Asian Films Encourage Us" (Interview)
ISHIZAKA Kenji "Encounters with Asian Filmmakers: Lino Brocka" (Memoir)
"What's Happening at Southeast Asian Cinemas – Reports from the Japan Foundation Branch Offices"
KANAI Maki "Street Som Tam" (Illustration with Text)
The printed version is also available in limited numbers at the Japan Foundation Library in Tokyo. Previous issues of the booklet are also available to read.
Previous series of CROSSCUT ASIA
#01 Thai Fascination
#02 The Heat of Philippine Cinema
#03 Colorful Indonesia
#04 What's Next from Southeast Asia
#05 Soundtrip to Southeast Asia