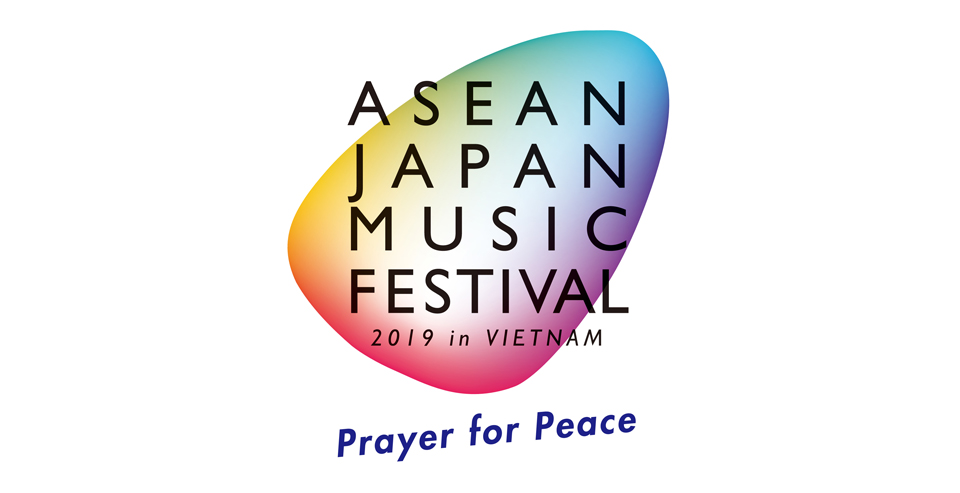 Event Report (Japanese text only)
ASEAN-Japan Music Festival 2019 in VIETNAM ―prayer for peace―/響きあうアジア2019 開催レポート
* This music festival was broadcast on VTV 1 channel at 8:10 p.m. (local time) on Sunday, August 11, 2019.
The Japan Foundation Asia Center presents a music festival titled "ASEAN-Japan Music Festival 2019 in VIETNAM ―prayer for peace―," co-sponsoring with the Vietnam Television (VTV), with the participations of the singers who represent ASEAN countries and Japan.
As well as being one of the "Asia in Resonance 2019" programs, this music festival will be also held as a part of the "ASEAN-Japan Day" Commemorative Event that Japan's Prime Minister Abe Shinzo announced to host, at the Japan-ASEAN Summit of last year. We are hopeful that we can deepen mutual understanding by sharing contemporary Asian pop music, as well as that this opportunity would stimulate collaborative relationship among Asian countries in the future.
Produced by Vietnam-Japan and Japan-Vietnam Special Ambassador Ryotaro Sugi, who is also Special Ambassador for Japan and ASEAN, VTV will promote production cooperation. The music festival will be televised  in Vietnam.
↓Click to enlarge [JPEG: 3.18MB]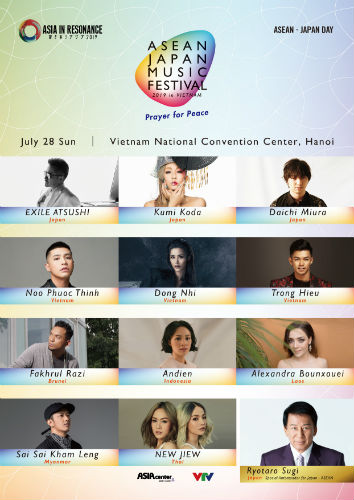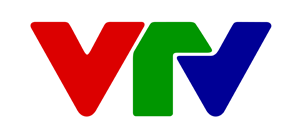 Artist Profile
EXILE ATSUSHI [Japan]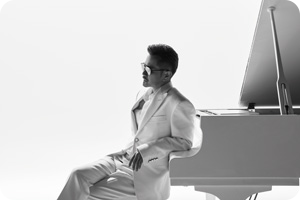 ATSUSHI debuted in 2001 as a vocalist of EXILE. While performing as a member of EXILE, he started solo activities as EXILE ATSUSHI since 2006. In 2012, the first solo album "Solo" was released. In the same year, ATSUSHI won the Asian Artist Star Award at the Chinese TV & Entertainment Grand Prize "Huading Awards (華鼎奨)". In 2014, he won the Best Singing Award at the 56th Japan Record Awards to be the first vocalist who won the award both as a group member and as solo. In 2016, he successfully made the first 6 major dome tours as a Japanese solo artist. The scope of activities is expanding to Asia and the world, not limited in Japan.
EXILE ATSUSHI Official Website
Koda Kumi [Japan]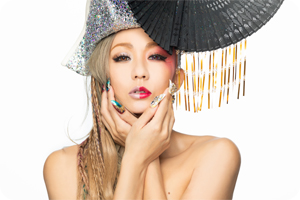 Debuted in 2000, Kumi Koda has established an impressive record in the music scene. Her achievements include producing hits such as "Real Emotion," "Butterfly" and "Ai no Uta (meaning A Song of Love)," releasing two million selling best albums, providing a performance at Tokyo Dome twice, and hosting overseas performances. In March 2017, two albums were released simultaneously, winning the first and the second places in the Oricon weekly album ranking. Her overwhelming skills of singing and dancing shown in the live concerts are highly evaluated, and while having opportunities to enjoy collaborations with Fergie, EXILE and other domestic and foreign artists, she is also engaged in a wide range of activities as a fashion icon. She is planning to host "KODA KUMI LIVE TOUR 2019 re (LIVE)" in Japan from September 2019.
Kumi Koda Official Website (in Japanese)
Miura Daichi [Japan]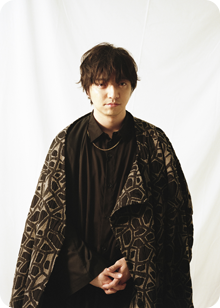 Daichi Miura debuted at the age of 9 in 1997 as the main vocalist of a dance/vocal group "Folder." After making his solo-debut in 2005, Miura has been attracting people with his outstanding skills as a singer and a world-class dance performer. Also active as a choreographer, a singer-songwriter, and a skilled instrument player, he now has been grown into a super entertainer. In 2017, he won the Oricon weekly single chart first place for the first time with a song "EXCITE." His concept album "Kyutai (Sphere)," produced by Nao'ymt, received high marks from various quarters in 2018, and in December in the same year, he released "Blizzard," the theme song of the movie "Dragon Ball Super: BROLY." On February 24, 2019, Miura served as a singer of a song "Utagoe No Hibiki (The Sound of Singing)," with a traditional Okinawa song style, lyrics of which written by then His Majesty the Emperor and the tune composed by then Her Majesty the Empress, at "The Emperor's Reign of the Thirty-Year Anniversary."
Noo Phuoc Thinh [Vietnam]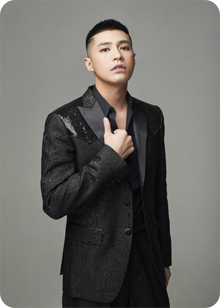 After acting as a model, Noo debuted in 2009. In October 2016, he participated in the Asia Song Festival in Korea as the first Vietnamese representative in seven years, and presented a new song "I Don't Believe in You" in collaboration with a Korean rapper Basick. In November of the same year, he hosted his 8th anniversary live concert, mobilizing 35,000 spectators. Also in the same year, Noo participated in the 2016 Mnet Asian Music Awards (2016 MAMA) and won the Best Asian Artist Vietnam. Released an MV filmed in Osaka, Kanazawa and Kyushu, Noo is in a good relationship with Japan, and in 2017, the Japan National Tourism Organization (JNTO) appointed him a Visit Japan Ambassador in Vietnam. Noo was the first Vietnamese artist to appear at the Hong Kong Asian-Pop Music Festival in 2018. He shows his presence as a representative singer of Vietnam.
Noo Phuoc Thinh Official Facebook
Dong Nhi [Vietnam]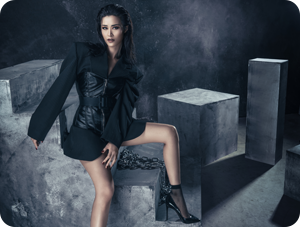 After performing actively as a singer-songwriter, Dong Nhi made a major debut in February 2008. She released her first album, with all songs of his own composition in 2001, which was selected as HTV (Ho Chi Minh City Television) Audience's Choice for Best Album in Golden Album. She was awarded Best Asian Artist Vietnam at the 2015 Mnet Asian Music Awards (2015 MAMA), Asia's largest music festival, and won Best Southeast Asian Act in MTV Europe Music Awards 2016 in the following year. In 2018, Dong entered the second Japan-ASEAN Music Festival as a representative for Vietnam. The number of her Facebook followers having exceeded 8.4 million, she now is the most popular pop star in Vietnam.
Trong Hieu [Vietnam]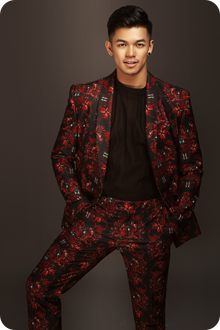 Born and raised in Germany, Trong Hieu appeared on "Young Talent" on Sat1 & Pro7 TV channels in Germany and Europe, at the age of 10 in 2002. He won the German and European Championship at "Dance 4 Fans" in the same year. In 2015, he became the winner of "Vietnam Idol" and debuted with the song "Con Đường Tôi." In the same year, a song released as the theme song of the movie "Em là bà nội của anh" became a hit and Trong Hieu was named one of the "Top 5 Breakthrough Artist of the Year" by "We Choice Awards." He is enthusiastic about promoting Vietnamese music to the world, and both his songs that incorporate cutting-edge music and his live performance are highly appreciated by the audience. Participating in the Asian Television Awards (ATA) and the Billboard Music Awards 2019 as representative for Vietnam in 2019, he has been quite active, enjoying a surge in popularity and ability.
Fakhrul Razi [Brunei]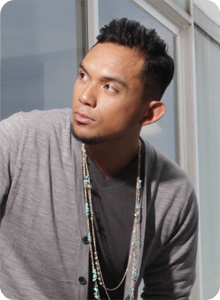 Fakhrul Razi is a Bruneian singer song-writer. He started composing songs when he was 14 years old and since he became winner in Radio Television Brunei's (RTB) annual singing contest in 2004, he has been subsequently performing in the international music shows/events, while hosting a morning radio program at RTB, and also being a DJ for a Bruneian radio station. Popular both at home and abroad, his Instagram has more than 1.2 million followers. He won the Best Male Pop Vocalist 2010 and Best Acoustic Song 2010 for his song "Quench" at the Asia Pacific Voice Independent Music Awards, AVIMA, in 2010. In 2013, he was awarded a grand prize at the World Championship of Performing Arts(WCOPA)in Hollywood and he performed his concert in New York for the first time in 2017. In 2019, Razi had a guest appearance and sang the insert song in the cartoon movie "Upin and Ipin,"the main characters of which serve as Malaysia UNICEF Goodwill Ambassadors. Razi is a top artist sought not only from inside Brunei but also from neighboring countries.
Fakhrul Razi Official Instagram
Andien [Indonesia]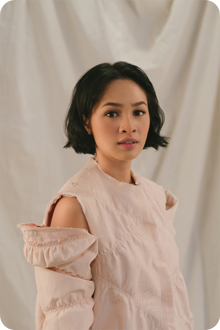 Andien, who had been passionate about music since childhood, released her first album "Bisikan Hati" shortly after she debuted at the age of 14. In the year 2000, she won the Best Singer Award at Anugerah Musik Indonesia (Indonesia Music Award) in Jazz category. She has won a number of awards since then and has released seven albums so far. In 2015, at the concert "Metamorphosa" commemorating the 15th anniversary of her entertainment activity, the stage that blended various genres including jazz and pops was highly evaluated, and won the Best Women's Singer Award at Anugerah Musik Indonesia. In 2018, she was appointed Japan-Indonesia Goodwill Ambassador, commemorating the 60th anniversary of diplomatic relations between Japan and Indonesia. Andien has also been engaged in a wide range of activities as a fashion icon and a philanthropist.
Alexandra Bounxouei [Laos]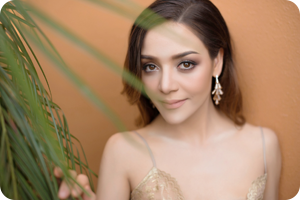 Alexandra Bounxouei debuted in 2001 at the age of 14. Her music, a beautiful mixture of Pops and traditional Laotian music, instantly came to public attention both at home and abroad. CDs and DVDs of her first EP "Dream," released in 2003, sold over 200,000 copies, helping her establish a position as a pioneer of the Laotian Pop music scene. In 2007, she started her acting career in a Thai TV drama and won over the public with her performance both of acting and singing the title tune in the drama. In 2013, Bounxouei received the Best Female Pop Artist award of Lao Music Awards. While actively advancing her career, she studied at Keio University Graduate School of Media Design for 2 years from 2008 and acquired a master's degree. Successful as an artist, Bounxouei is also developing talents in various other fields, including managing her own Media Company.
Alexandra Bounxouei Official Instagram
Sai Sai Kham Leng [Myanmar]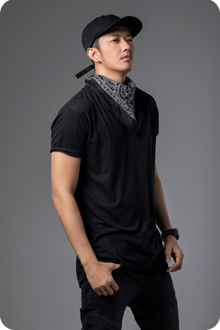 Sai Sai Kham Leng Started performing entertainment activities as a model, and debuted as a singer in 2000. The second album "Thangegyin Mya Zwa," released in 2001, made him known nationwide. He won the Best Selling Album at the City FM Award in 2007 and for the second consecutive year in 2008. He also won the People Choice Award 2014 in 2014 and the Youth Icon Award 2015 in 2015 at the Myanmar Music Awards. He has released 9 studio solo and 12 or more collaboration albums so far. As a representative singer of Myanmar, he is an indispensable presence.
Sai Sai Kham Leng Official Facebook
NEW & JIEW [Thailand]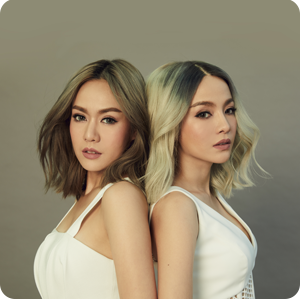 Women duo group consisting of Napassorn Phoothornjai and Piyanut Suajongproo. Each of them appeared on the audition program "The Star" launched in 2003, impressed the audience with their powerful performance. Their appearance helped "The Star" become one of the leading music programs. The two later debuted as NEW JIEW, and the harmony between them, their powerful songs, and dances have continually produced a number of hit songs. The song "ฉันก็รักของฉัน / Chun Kor Ruk Khong Chun," the theme song for the 2014 version of the most popular drama "SameeTeeTra," which has been serialized three times in Thailand, has won Grand Prize of Drama Songs at the 6th Nataraj Award, and it gained such wide popularity that Thais are said to sing it in every opportunity at Karaoke.
General Producer
Sugi Ryotaro [Japan]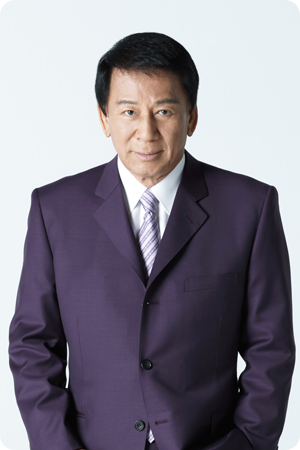 Singer / Actor
Ministry of Justice - Special Correctional Superintendent Supervisor
Ministry of Foreign Affairs - Japan-Vietnam Special Ambassador
/ Special Ambassador for Japan and ASEAN
Socialist Republic of Vietnam - Vietnam-Japan Special Ambassador
Ministry of Health, Labor and Welfare - Special Counselor of the National Campaign to Eliminate Hepatitis
National Police Agency - Special Anti-Crime Executive Director
Sugi debuted as a singer with NIPPON COLUMBIA CO., LTD in 1965. As an actor, he entered the limelight, starring in the NHK historical drama, "Bungo Torimono Ezu," in 1967.
Having starred in more than 1,400 dramas including "Umon Torimonocho" and "Toyama no Kin-san," he recently appeared in a popular drama series of TBS, "Shitamachi Rocket." Sugi has been performing entertainment activities for 55 years and welfare activities for 60 years by this year (2019), and is in the full swing of his work in the TV, on the stages, and in welfare activities.
Named as Japan-Vietnam Special Ambassador under the commission of the Ministry of Foreign Affairs of Japan and as Vietnam-Japan Special Ambassador under the commission by Vietnamese government, he has been greatly contributing to the promotion of friendship between the two countries. Currently, there are 152 children adopted by Sugi in Vietnam. In December 1997, he was awarded Friendship Medal (Vietnamese most prestigious medal given to foreigners) by then President of the Socialist Republic of Vietnam Tran Duc Luong (Trần Đức Lương.)
In February 2013, Sugi was named as Special Ambassador for Japan and ASEAN, under the commission by the Ministry of Foreign Affairs. In November in the same year, he organized a music festival held for commemorating the 40th anniversary of Japan-ASEAN friendship and cooperation. Beginning with grassroots charity, Sugi has contributed significantly to international cultural exchange and Japanese culture promotion for many years, having good relationships with 26 countries in the world, including Korea, U.S., China, Brazil, Vietnam, countries in Southeast Asia, Mongolia, Bangladesh, North Korea and Nepal. Such substantial contributions recognized, Sugi was selected as one of the Persons of Cultural Merit in the 28th year of the Heisei period in 2016. In November 2017, he was re-appointed Special Ambassador for Japan and ASEAN, and in October 2018, he, again, organized the "2nd ASEAN-JAPAN Music Festival," a project to commemorate the 45th anniversary of Japan-ASEAN friendship and cooperation.
Asia in Resonance 2019
The Japan Foundation Asia Center is holding the "Asia in Resonance 2019", a series of events introducing its various cultural exchange programs between Japan and Southeast Asia. The broad range of special events includes cross-border productions of stage performances and films, an international friendly soccer match in which the ASIAN ELEVEN team of selected Southeast-Asian players will play against a team from Japan, and a "NIHONGO Partners" symposium. These events are an opportunity to enjoy the resonance created by the strengthened ties between Southeast Asia and Japan. And as well as being an opportunity to look back at the achievements of mutual cultural exchange which the Asia Center have been holding over the last five years, this festival will provide a springboard to further deepen ties between Japan and Southeast Asia.
"Asia in Resonance 2019" is scheduled to also be held in Southeast Asia.

This is the certified project of beyond 2020 program.