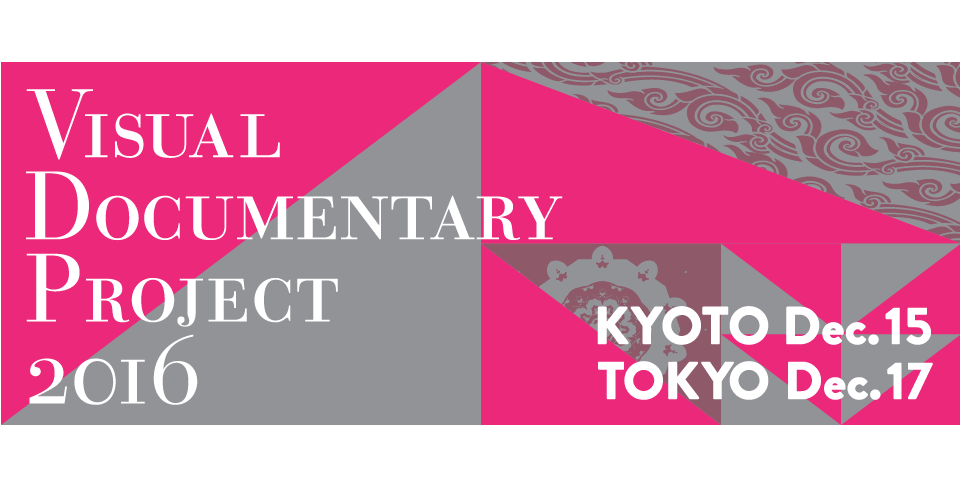 The Japan Foundation Asia Center is co-organizing "Visual Documentary Project" with the Center for Southeast Asian Studies (CSEAS), Kyoto University. The project aims to offer a platform for Asian Filmmakers in the region to express their realities through documentaries and introduce them to a broader audience.
"Politics in Everyday Life" as the theme of 2016
This year, we called for short documentaries under the theme of "Politics in Everyday Life in Southeast Asia" overviewing various aspects of political expression in everyday life.
Award winning director Rithy Panh from Cambodia and Professor Kenji Ishizaka joined as juries to select short documentaries.
Admission is free, and directors and team members from Southeast Asia will have a talk and discussion after the screening.
We received 75 wonderful works from across Southeast Asia. Out of 75 works, following successful documentaries were selected. We will screen those works in Kyoto and Tokyo this December. Also, directors and team members will be invited to Japan for the screening and have a talk and discussion with commentators. We look forward for your participation!
Event detail
[Tokyo Screening]
Date
December 17, 2016 (Sat)
Time
15:30 - 20:00 (Doors Open 15:00)
You can enter or exit anytime during the event
Venue
Tokyo Women's Plaza
5-53-67 Jingu-mae, Shibuya-ku, Tokyo ≫Access
From Omote-sando Station of Tokyo Metro Giza Line, Hanzomon Line, and Chiyoda Line Walk for seven minutes from Exit B2
Program
15:30 Women of the Forest  Screening Q&A
16:00 Mother & Son  Screening Q&A
16:30 60 Days  Screening Q&A
17:15 Break
17:30 Vein  Screening Q&A
18:15 Discussion
*All the documentary works will be played by DVD
Participants
Director: Inshallah P. Montero Researcher: Sunitha Bisan (Women of the Forest)
Director: Thwe Myo Nyunt, Editor: Zaw Win Htwe (Mother & Son)
Director: Htut Ye Kyaw, Sett Paing Aung (60 Days)
Director: Htet Aung San, KO JET (Vein)
Commentators
Kenji Ishizaka (Professor, Japan Institute of the Moving Image)
Makiko Wakai (Yamagata International Documentary Film Festival Tokyo Office)
Admission
Free (Maximum capacity: 200)  (Reservation first)
Reservation
Please send us email to jfac_vdp_info@jpf.go.jp with your name / affiliation / contact information with the subject "VDP2016 Screening" (Deadline: December 15)
*Priority will be given to the guests with reservation
Language
Japanese / English Subtitles and Translation
Organized
by
The Japan Foundation Asia Center
Co-organized
by
Center for Southeast Asian Studies, Kyoto University
Supported
by
Society for Asian Cinema Studies
[Kyoto Screening]
Date
December 15, 2016 (Thurs)
Time
13:30 - 18:00 (Doors Open 13:00)
You can enter or exit anytime during the event
Venue
Large-sized Meeting Room, 3rd Floor, Inamori Foundation Building, Kyoto University
46 Shimoadachi-cho, Yoshida Sakyo-ku, Kyoto ≫Access
From Jingu-Marutamachi Station of Keihan Railway
Walk for five minutes to the north
Program
13:30 Women of the Forest  Screening Q&A
14:00 Mother & Son  Screening Q&A
14:30 60 Days  Screening Q&A
15:15 Break
15:30 Vein  Screening Q&A
16:15 Discussion
*All the documentary works will be played by DVD
Participants
Director: Inshallah P. Montero Researcher: Sunitha Bisan (Women of the Forest)
Director: Thwe Myo Nyunt, Editor: Zaw Win Htwe (Mother & Son)
Director: Htut Ye Kyaw, Sett Paing Aung (60 Days)
Director: Htet Aung San, KO JET  (Vein)
Commentators
Kenji Ishizaka (Professor, Japan Institute of the Moving Image)
Makiko Wakai (Yamagata International Documentary Film Festival Tokyo Office)
Admission
Free, No reservation is equired
Language
Japanese / English Subtitles and Translation
Organized
by
Center for Southeast Asian Studies, Kyoto University
Co-organized
by
The Japan Foundation Asia Center